Humanitarian Emergencies
The Humanitarian Dashboard highlights the humanitarian needs of women, girls and young people, and shows how UNFPA is responding to these needs in a challenging and changing world. UNFPA provides life-saving information, services and supplies in the area of sexual and reproductive health and rights (SRHR) and gender-based violence (GBV). Information is updated on a rolling basis as it becomes available.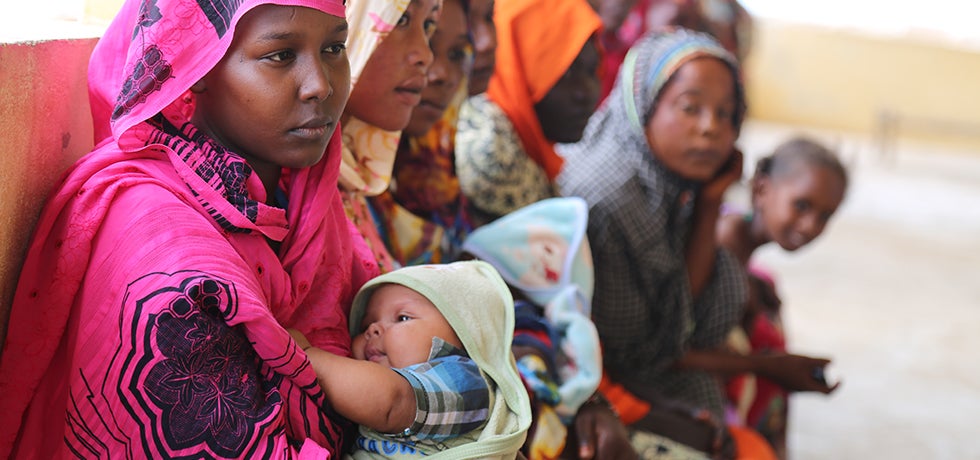 2022 Planned Results
TOTAL REQUESTED:
$835 million
REACH:
54.5 million women, girls and young people*
INCLUDING:
30 million women of reproductive age
* Targeted groups include women of reproductive age (15–49), some of whom are pregnant, adolescents and young people (10–24), people with disabilities, Indigenous people, Afro-descendants, internally displaced persons, refugees and migrants. There is some overlap between the groups.
Browse by country
Humanitarian Results
2021 Global Snapshot
500,000
Dignity kits distributed in 41 countries
29 million
Women of reproductive age reached with SRH services and supplies in 42 countries
4.3 million
Adolescents and young people reached with tailored SRH services in 33 countries
12,000
Safe spaces for women and young people supported by UNFPA in 38 countries
2,400
Health facilities that provide Emergency Obstetric Care in 35 countries
44,000
Health facility personnel and youth peers trained in SRH, including the Minimum Initial Service Package, in 34 countries