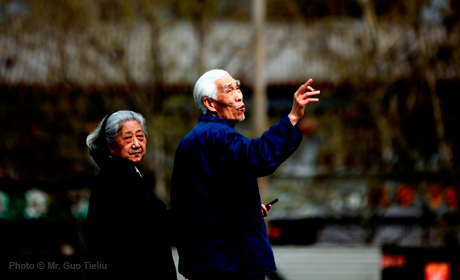 UNFPA China
Since UNFPA began providing assistance in China in 1979, it has contributed substantially to strengthened capacity to conduct demographic analyses and use data for policy planning, shifting its attention later on to a comprehensive approach to sexual and reproductive health, including quality of care and advocacy for informed choice. Over time it also started incorporating a new set of emerging national priorities related to the issues of youth, urbanization, ageing, gender based violence and the distorted sex ratio at birth.
Population
Population aged 0-14

Population aged 15-64

Population aged 65+
Maternal and newborn health
Births attended by skilled health personnel
Sexual and reproductive health
CPR any method

Unmet need
Education
Fertility
Total fertility rate, per woman, 2010-2015
Life expectancy
Life expectancy at birth (years), 2010-2015
Programme activities
All resources

Core

Non - core
Dashboards available for China
News
LILING, China – Not long ago, Wen Xiujuan was swept up in a romance.
HUNAN PROVINCE, China — A lively workshop session on gender equality started with brainstorming of commonly used Chi
Pages