Standing up for the rights and choices of people with disabilities
Standing up for the rights and choices of people with disabilities
Did you know that Easy Read means presenting information in a way that is easy to understand by everyone? Many people find Easy Read useful to understand information quickly. Easy Read helps people with learning disabilities to understand information. Easy Read can also be helpful for people who are not familiar with the particular language, people with dyslexia and people with low literacy.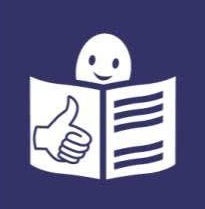 One in every seven people in the world has a disability. People with disabilities experience more violence than other people. This is worse for girls and young women with disabilities. It can also be bad for people with intellectual disabilities. Sometimes health-care workers or family members make decisions for them without asking them.   
People often have wrong ideas about people with disabilities. For example, some people may bully people with disabilities or force them to do sexual things. They may talk about people with disabilities with names that are not nice like "handicapped," "mad" or "crippled". Some may think that it is bad to have a disability, or that people with disabilities should not have relationships, sex or children. Many people don't know that people with disabilities can make good choices about their bodies. Many health staff and other people do not have the right information and training about disability. They often forget about people with disabilities when they give services. 
It can be difficult for someone with hearing impairments to ask for the help they need when giving birth. In many countries there are not enough people who understand sign languages. Sometimes people with visual and physical disabilities are not able to reach the hospital because of the high cost of transportation for them and their support people. Many hospital buildings have stairs and people with disabilities need to depend on other people to help them. This is why many do not have the privacy they need in health-care services.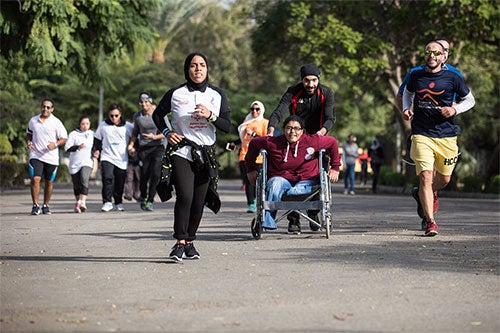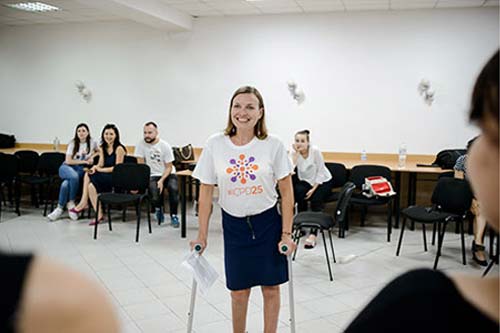 Read more text
We are called the United Nations Population Fund (UNFPA). We want to make UNFPA a place where all people are respected, included and listened to. We want to make people with disabilities part of every kind of work we do. We keep people with disabilities in mind in all projects. We also welcome people with disabilities to work with us. We have a big project about the rights of women and young people with disabilities called We Decide. We work to make sure that people with disabilities are free from violence, have safe and happy relationships and stay healthy. We also help people with disabilities to speak up about things that are important to them. We also ask other people to listen to their important words. People with disabilities are often treated badly because of more than one thing about them. For example, because of their disability, age and for being a girl or a boy. That can really make life harder. We want to listen and understand better all people with disabilities.
Learn more:
ENGAGE multimedia presentation: The Path to Equality for Women and Young Persons With Disabilities, Realizing Sexual and Reproductive Health and Rights and Ending Gender-Based Violence  
Read More
Close