Pakistan
The State of the World's Midwifery 2014
Countries and Territories
Click on a country or territory or select from drop down list
What women and newborns need (2012)
7,175,000 PREGNANCIES A YEAR = HOW MANY EPISODES OF CARE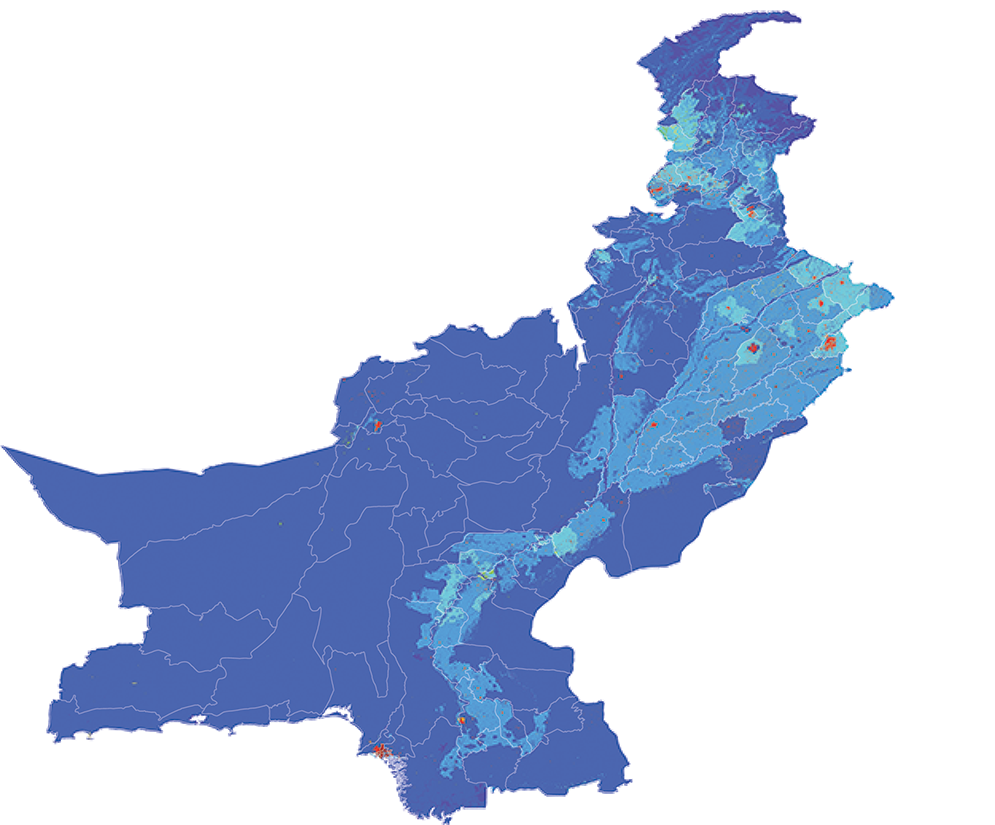 Number and distribution of pregnancies (2012)
0
<0.09
0.10-0.19
0.20-0.49
0.50-0.99
1.00-1.49
1.50-1.99
2.00-2.49
2.50-10.00
>10.00
APPROX
PRE-PREGNANCY
(all women of reproductive age)
=
72,281,000
family planning visits
ANTENATAL
(pregnancies x 4)
=
28,701,000
routine visits
=
4,831,000
skilled birth attendance
=
19,325,000
routine visits
Workforce availability (2012)
Country classification of star working in MNH
Time spent on MNH %
Nurses or nurse- midwives, auxiliary
160,000
34
Clinical ocers & medical assistants
na
na
Obstetricians & gynaecologists
1,795
100
ESTIMATED MET NEED=
42%
workforce time available
workforce time needed
Estimate of met need (national aggregate) based on available data
Geographic accessibility
Number of births with a skilled birth attendant (SBA) 2
No data on rural/urban SBA
MIDWIFERY EDUCATION 3
Minimum high-school requirement to start training
Grade 10 and above
Years of study required to qualify (rounded)
1
Standardized curriculum? Year of last update
Yes , 2011
Minimum number of supervised births in curriculum
25
Number of 2012 graduates/as % of all practising midwives
6306 / 43
% of graduates employed in MNH within one year
55
MIDWIFERY REGULATION
Legislation exists recognizing midwifery as an autonomous profession
Yes
A recognized definition of a professional midwife exists
Yes
A government body regulates midwifery practice
Yes
A licence is required to practise midwifery
Yes
A live registry of licensed midwives exists
Yes
Number of EmONC basic signal functions that midwives are allowed to practise (out of a possible 7)
1
Midwives allowed to provide injectable contraceptives/intrauterine devices
Yes /Yes
PROFESSIONAL ASSOCIATIONS 4
Year of creation of professional associations
2005
Roles performed by professional associations:
Continuing professional development
Yes
Advising or representing members accused of misconduct
No
Advising members on quality standards for MNH care
No
Advising the Government onpolicy documents related to MNH
No
Negotiating work or salary issues with the Government
No
na = not applicable; - = missing data
PROJECTED NUMBER OF PREGNANCIES BY YEAR: URBAN VS. RURAL
ESTIMATES AND PROJECTIONS TO 2030
WHAT IF...
Estimates of met need based on available data.
1
The number of pregnancies was reduced by 20% by 2030?
Immediate increase in met need for pregnancy, birth, post-partum/postnatal care. Acceleration in met need for pre- pregnancy services from 2028 onwards.
2
The number of midwife, nurse and physician graduates doubled by 2020?
3
Efficiency improved by 2% per year until 2030?
4
Attrition was halved in the next 5 years (2012-2017)?
1. These health worker categories include the following country titles - Midwives: includes community midwives(CMWs), Lady Health Visitor (LHV) midwives; Nurse-midwives: includes nurse-midwives; Auxiliary nurse-midwives: includes lady health visitors, family welfare workers; Generalist physicians: includes generalist physicians; Obstetricians & gynaecologists: includes obstetricians & gynaecologists. Source: SoWMy 2014 or secondary sources (WHO Global Health Observatory; government policy documents).
2. Year of data is as per most recent data available in STATCOMPILER.
3. Information refers to the community midwife cadre. Information for number of 2012 graduates/as % of all practising midwives refers to the community midwife and Lady Health Visitor midwife cadres.
4. National associations for midwifery and nursing.