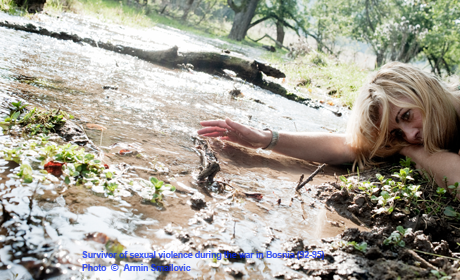 UNFPA Bosnia & Herzegovina
Bosnia and Herzegovina has emerged from post-conflict to a period of more stability and aims to eventually join the European Union. Challenges include: high unemployment, weak social protection, poor data, an ageing population, low fertility rates and marked gender inequalities. Key priorities for UNFPA support, which began in 1995, include the development of Reproductive Health Policy, prevention of cervical cancer, equal access to reproductive health services for youth, the strengthening of the social and demographic data collection, and prevention and management of gender-based violence.
Population
Population aged 0-14

Population aged 15-64

Population aged 65+
Maternal and newborn health
Births attended by skilled health personnel
Sexual and reproductive health
CPR any method

Unmet need
Education
Fertility
Total fertility rate, per woman, 2010-2015
Life expectancy
Life expectancy at birth (years), 2010-2015
Programme activities
All resources

Core

Non - core
Dashboards available for Bosnia and Herzegovina
News
SARAJEVO, Bosnia and Herzegovina — Amela Dafovic feels lucky to be alive.
SARAJEVO, Bosnia and Herzegovina — In this capital city, preparations are under way for a nationwide population and
Pages