UNITED NATIONS, New York – Women often suffer the worst consequences of armed conflict. As targets of sexual violence, they endure unspeakable atrocities on the margins of the world's battlefields.
"Rape in war leaves many unseen scars that continue to haunt survivors long after the guns have fallen silent and the conflict has ended," said Mrs. Zainab Hawa Bangura, UN Special Representative of the Secretary-General on Sexual Violence in Conflict, in her remarks at a high-level panel of this year's Commission on Status of Women.
Hosted by UNFPA – in collaboration with the UN Secretary's Campaign UNiTE to End Violence Against Women – the panel addressed sexual violence in conflict and the needs of victims and survivors, with a special emphasis on learning from the experiences of Bosnia and Herzegovina and Rwanda. Participants focused on ending sexual violence as a tactic of war, the legacy of wartime rape, the need for justice and healing, as well as the importance of sexual and reproductive health and rights in this context.
The event was also the occasion to launch "Sound of Silence", a book of photographs that portrays the lives of women survivors of conflict-related sexual violence in Bosnia and Herzegovina. Supported by UNFPA with a foreword by UN Secretary-General Ban Ki-moon and a preface by UNFPA Executive Director Babatunde Osotimehin, the book is a powerful testimony to the realities faced by the survivors of sexual violence in conflict.
"This book of photographs is not about the events that took place in Bosnia and Herzegovina 20 years ago. It is about the life-long legacy of hurt and suffering that violence leaves in the lives of women, tearing apart families and shattering the fabric of societies for generations to come," said UNFPA Deputy Executive Director Anne-Anne-Birgitte Albrectsen in her opening remarks.
"This book gives voice to the voiceless and lets the world know that there is no shame in having endured unimaginable atrocities," said Mrs. Bangura as the book was unveiled. "These women are our models, our sisters and our neighbours, and they should be celebrated for their strength and courage. This crime is one that thrives in the dark, and by coming forward and sharing their images, they are shining a light on what has been called history's greatest silence."
On the frontlines of the battle to end violence against women
"UNFPA addresses the combined effects of violence against women in more than 90 countries around the world, focusing on sexual and reproductive health and rights as an entry point to address gender-based violence in all of its forms," said Ms. Albrectsen.
Outlining some of the Fund's activities in further detail, she explained how UNFPA works with police forces in around 40 countries, training them to write up reports, enter data, and maintain confidentiality, as well as teaching them the appropriate protocols for talking to victims of violence. She also noted that UNFPA works directly with countries that contribute military personnel to United Nations operations to train and sensitize them in preventing violence.
In addition, UNFPA has stepped up efforts under the Global Protection Cluster to address gender-based violence in conflict and emergency settings, notably with its responses in Syria and the Philippines, among others. This will better enable the Fund to implement programmes to prevent sexual violence before it happens and respond to the needs of survivors where it does take place.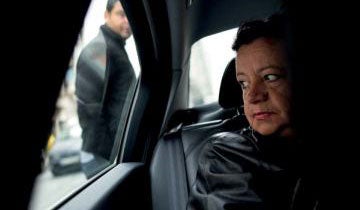 The legacy of sexual violence: Learning from the experiences of Bosnia and Herzegovina and Rwanda
"Sexual violence has no boundaries, no continent, and no exclusivity. It is not limited to one region, one race, or one specific culture," said Mrs. Mirsada Colakovic, Ambassador and Permanent Representative of Bosnia and Herzegovina to the United Nations, emphasizing the universal nature of the crime. "It is a form of psycho-social torture where the suffering of the victims extends to their families and society as a whole."
It has been twenty years since the testimonies of victims of sexual violence of the war in Bosnia and Herzegovina were first recorded. Few women had the courage to speak out about what they had suffered, mostly out of fear, stigma and shame, but the testimonies of the ones who did have forever changed the picture of international law, as is noted in the introduction to "Sound of Silence". For the first time in history, war rape is considered a crime against humanity.
In 2001, the International Criminal Tribunal for the Former Yugoslavia passed a judgment that pronounced war-related sexual abuse as an instrument of ethnic cleansing. This judgment, in conjunction with a 1998 ruling passed by the International Criminal Tribunal for Rwanda that defined rape as an element of genocide, marked a historical turning point in the perception of sexual violence as a weapon of war.
Sharing experiences from Rwanda, Mrs. Jeanne d'Arc Byaje, Minister Counsellor and Deputy Permanent Representative of Rwanda to the United Nations, noted that one of the major questions in tackling the consequences of the genocide was how to mend the social fabric of traumatized people, including victims of rape, where sexual violence was used as weapon of war to punish, humiliate and dehumanize victims, their families and their communities.
It is estimated that between April and July 1994, more than 250,000 women were subjected to rape in Rwanda, leaving them to struggle with physical and psychological trauma, disabilities, reproductive health problems, or HIV infection, often fearing their perpetrators and socially marginalized from the stigma associated with sexual violence.
Rwanda responded by setting up mechanisms to criminalize sexual violence, enhance access to justice and fight impunity, and by enacting legislation to protect women and girls and respond to violence against them. This includes training judges on the impact that testifying about sexual violence can have on women, establishing a gender desk and free police hotline to report crimes, and developing initiatives to address gender-based violence such as the UNFPA-supported Isange One Stop Centre, where survivors can find medical, legal and psychological social support services free of charge.
As a major contributor to peacekeeping forces worldwide, Rwanda also includes the prevention and mitigation of sexual violence as a key component of pre-deployment training for Rwandan defence forces.
– Reported by Nicole Foster
--------
Speakers:
Ms. Anne-Birgitte Albrectsen, Deputy Executive Director of the United Nations Population Fund
Mrs. Mirsada Colakovic, Ambassador and Permanent Representative of Bosnia and Herzegovina to the United Nations
Mrs. Jeanne d'Arc Byaje, Minister Counsellor and Deputy Permanent Representative of Rwanda to the United Nations
Mrs. Tine Morch Smith, Deputy Permanent Representative of Norway to the United Nations
Mrs. Zainab Hawa Bangura, UN Special Representative of the Secretary-General on Sexual Violence in Conflict
Mrs. Jasminka Dzumhur, Ombudsperson for Human Rights for Bosnia and Herzegovina