Italy
Country Logo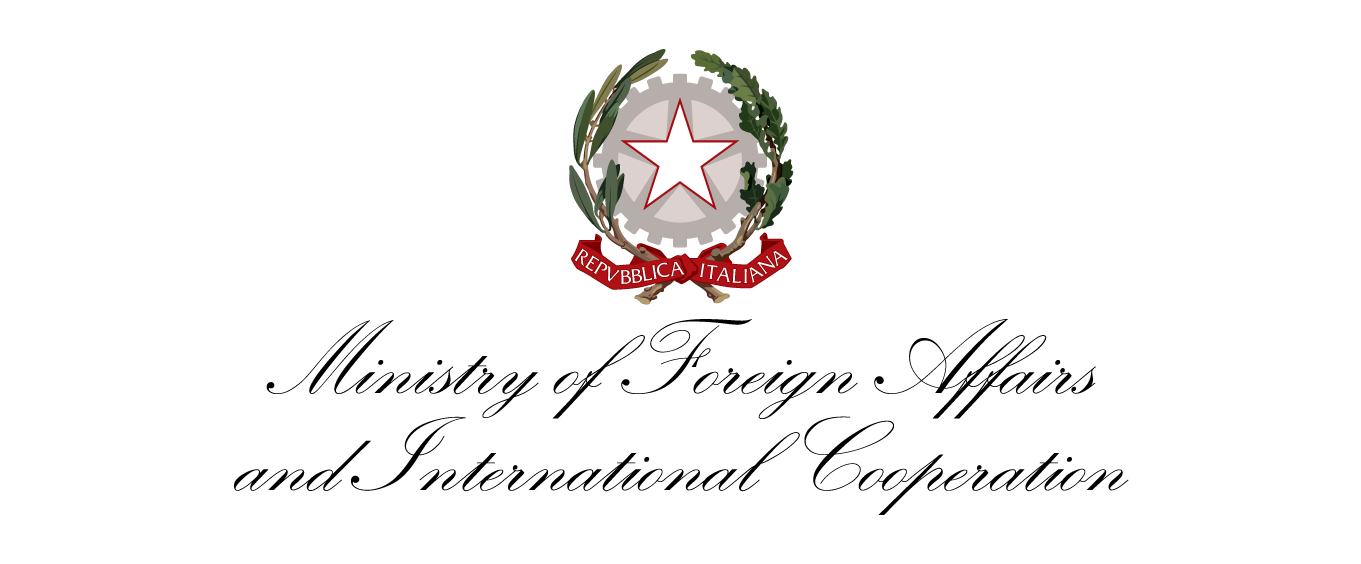 Donor Rankings, 2020
15 th
Non Core Contributions
17 th
Overall Contributions
The Italian Development Cooperation approach to the protection, welfare and empowerment of women and girls is fully consistent with UNFPA's mandate and represents a key priority for our country.
Italy adopted a cross-cutting approach to gender equality, with a focus on ending gender-based violence, including domestic violence and violence in emergency settings; stopping harmful practices such as female genital mutilation and child and forced marriage; strengthening health systems, including through training, health education, and access to services; and promoting economic and social empowerment by putting women and girls at the center of our programmes. Comprehensive women's empowerment is one of the longstanding priorities of Italian development cooperation, and we look forward to continuing our work with key partners such as UNFPA.
Specific areas of collaboration between Italy and UNFPA include ending female genital mutilation; preventing and responding to gender-based violence, including in humanitarian contexts; promoting sexual and reproductive health and rights; supporting maternal, newborn and child health services; supporting population and housing census; and promoting economic and social empowerment.
Key Results 2020
Sexual and Reproductive Health

Maternal deaths averted

1,213

Unsafe abortions prevented

128,206

Fistula repair surgeries supported

383

Adolescents were reached with integrated sexual and reproductive health services

811,951

Family planning

Unintended pregnancies prevented

445,002

Couples protected for one year from unwanted pregnancies

1,594,042

HIV infections prevented by provision of female and male condoms

2,783

Marginalized girls were reached by life skills programmes

48,374

Sexually transmitted infections prevented by provision of female and male condoms

123,623

Gender based violence and harmful practices

Girls saved from female genital mutilation

2,659

Women and girls who were subjected to violence accessed essential services

17,803

Disabled women and girls who were suibjected to violence accessed essential services

712

Girls received prevention and/or protection services and care related to child, early and forced marriage

46,216

Girls and women received prevention and/or protection services and care related to female genital mutilation

10,561

Communities made public declarations to eliminate harmful practices

139

Health service providers and managers trained as trainers on minimum initial service package

269

Disclaimer

Key results are for illustrative purposes only, and reflect what a donor has contributed to through funding to UNFPA since 2018. Key results presented here may not reflect the figures provided by government donors.

Contributions Since 2014

The bar chart reflects overall core and non-core revenue recognized in a given year. Most contributions are received in national currencies. Fluctuations of exchange rates can impact US dollar equivalents.

All

2014

2015

2016

2017

2018

2019

2020

The pie chart represents overall core and non-core revenue recognized in a given year, with additional details for non-core funds.

Donors are displayed in order of overall contributions to UNFPA in a given year, as indicated by the drop-down menu.

2020

|

Top

Donor Global Statistics

News & Updates

  With the commitment of 10 governments and the European Union, nearly 70 million people have been reached in 17 countries over the past 13 years through the UNFPA-UNICEF Joint Programme on the Elimination of Female…

KHARTOUM, Sudan – Nearly 60,000 vulnerable migrants in Sudan are receiving sexual and reproductive health support under a UNFPA programme – supported by the Government of Italy  – which could prove critical in Sudan's…

UNITED NATIONS, New York – A multi-country initiative to end child marriage and help protect the rights of millions of girls worldwide has been renewed for an additional four years, UNICEF and UNFPA announced today.  By…