New Zealand
Country Logo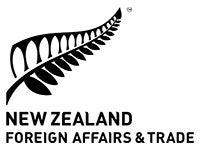 Donor Rankings, 2020
27 th
Non Core Contributions
20 th
Overall Contributions
New Zealand's support to UNFPA's mandate reflects the priority accorded to health, human rights, gender equality and women's empowerment in New Zealand's development cooperation work. New Zealand recognizes that investing in health is crucial for human and economic development. More specifically, support to UNPFA's work is helping to reduce the maternal death rate, combat violence against women and girls, eliminate child marriage and female genital mutilation, and improve demographic data for national planning. This work is crucial to help achieve the Sustainable Development Goals. New Zealand particularly values UNFPA's work in the Pacific region, where there is low usage of contraceptives, high incidence of early marriage, and high levels of violence suffered by women and girls. 
New Zealand works with UNFPA in a number of ways. The provision of regular resources under a multi-year funding arrangement gives UNFPA the flexibility required to meet priority needs and to maximize the impact of its work. New Zealand also provides other resources to support UNFPA's sexual and reproductive health programmes in Kiribati, Samoa, the Solomon Islands, Tonga and Vanuatu. New Zealand also recently agreed to provide UNFPA with support to help meet the urgent needs of Rakhine state refugees in the Cox's Bazar region of Bangladesh.
News & Updates
A new commitment from the Government of New Zealand will provide NZ$ 18 million over three years to UNFPA's core resources. The agreement was signed on 28 March 2019 at UNFPA Headquarters in New York, during a meeting…
UNFPA, the United Nations Population Fund, is deeply saddened and horrified by the senseless killing of worshipers at two mosques in the city of Christchurch in New Zealand. As we mourn the death of these innocent victims, we strongly condemn the perpetrators and their atrocious acts of terrorism. We present our heartfelt condolences to the families and friends of the victims, as well as to the people and the Government of New Zealand, and wish those who were injured a full recovery.
 
Mr. President,
Distinguished Members of the Executive Board,
Colleagues and friends,
Good morning! A very happy new year to each and every one of you.
First, allow me to congratulate Ambassador Cho Tae-yul of the Republic of Korea on his election as President of the Executive Board. A warm welcome also to the rest of the Bureau, Ambassador…
Key Results 2020
Sexual and Reproductive Health

Maternal deaths averted

788

Unsafe abortions prevented

83,302

Fistula repair surgeries supported

249

Adolescents were reached with integrated sexual and reproductive health services

527,564

Family planning

Unintended pregnancies prevented

289,139

Couples protected for one year from unwanted pregnancies

1,035,727

HIV infections prevented by provision of female and male condoms

1,809

Marginalized girls were reached by life skills programmes

31,431

Sexually transmitted infections prevented by provision of female and male condoms

80,324

Gender based violence and harmful practices

Girls saved from female genital mutilation

1,728

Women and girls who were subjected to violence accessed essential services

11,567

Disabled women and girls who were suibjected to violence accessed essential services

463

Girls received prevention and/or protection services and care related to child, early and forced marriage

30,029

Girls and women received prevention and/or protection services and care related to female genital mutilation

6,862

Communities made public declarations to eliminate harmful practices

90

Health service providers and managers trained as trainers on minimum initial service package

175

Disclaimer

Key results are for illustrative purposes only, and reflect what a donor has contributed to through funding to UNFPA since 2018. Key results presented here may not reflect the figures provided by government donors.

Contributions Since 2014

The bar chart reflects overall core and non-core revenue recognized in a given year. Most contributions are received in national currencies. Fluctuations of exchange rates can impact US dollar equivalents.

All

2014

2015

2016

2017

2018

2019

2020

The pie chart represents overall core and non-core revenue recognized in a given year, with additional details for non-core funds.

Donors are displayed in order of overall contributions to UNFPA in a given year, as indicated by the drop-down menu.

2020

|

Top

Donor Global Statistics