Republic of Korea
Country Logo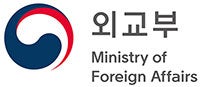 Gender equality is one of five basic principles underpinning the Republic of Korea's international development policy framework. The Korean International Cooperation Agency's focus on health, education and gender are aligned with UNFPA's work on maternal, adolescent and child health, and family planning. The cross-cutting gender equality strategy is three-pronged: Economic empowerment, social status and basic rights. Supporting basic rights includes: Promoting sexual and reproductive health and rights, supporting maternal and newborn care, and ending gender-based violence.
Specific areas of collaboration between the Republic of Korea and UNFPA include: Preventing and responding to gender-based violence in Afghanistan, providing maternal and neonatal assistance in Mozambique, preventing and treating obstetric fistula in Cote D'Ivoire, improving maternal health care in Tanzania, supporting the sexual and reproductive health and rights of adolescent girls in Uganda, empowering girls in Nigeria, and addressing population ageing.
UNFPA is an important partner in addressing Gender-based Violence (GBV) and promoting Sexual and Reproductive Health and Rights (SRHR). Korea will seek to scale up its partnership with UNFPA in the area of population and humanitarian response.



Mr. Sangwook Ham, Deputy Minister for Multilateral and Global Affairs of the Ministry of Foreign Affairs
Contributions Since 2014
The bar chart reflects overall core and non-core revenue recognized in a given year. Most contributions are received in national currencies. Fluctuations of exchange rates can impact US dollar equivalents.
All

2014

2015

2016

2017

2018

2019

2020
The pie chart represents overall core and non-core revenue recognized in a given year, with additional details for non-core funds.
Donors are displayed in order of overall contributions to UNFPA in a given year, as indicated by the drop-down menu.
2020
|
Top
Donor Global Statistics
News & Updates
DHAMAR GOVERNORATE and AL-MAHWIT GOVERNORATE, Yemen – On her way to the health centre to give birth, Hailah almost fell off the back of a borrowed motorbike – twice. A lack of oil has driven up high transportation costs…
Though its doors opened less than six months ago, a knowledge centre in the village of Malito in Msalala District, Shinyanga Region, is already changing  lives. Loyce is an outreach leader at the centre, one of two…
A new three-year joint programme, supported by the Korea International Cooperation Agency, UNFPA and UN Women, will work with partners to advance gender equality efforts in rural areas of the Singida and Shinyanga…