Belgium
Country Logo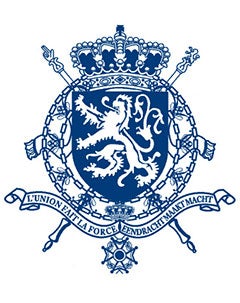 Donor Rankings, 2019
18 th
Overall Contributions
Belgian Development Cooperation considers gender equality a key focus area as well as a cross-cutting topic to be considered in all strategies, policies and actions. The Belgian Government's work in the field of sexual and reproductive health and rights is guided by three cooperation principles: A human-rights based approach; a global and positive approach to sexuality and reproduction; and health care for all. Within this framework, key areas of intervention are: integration of sexual and reproductive health care into general health care; combating sexual violence, sexual exploitation, trafficking in women and children, and harmful practices such as female genital mutilation and child marriage; and addressing sexual and reproductive health and rights in emergencies, conflict situations and peace-building processes.
Specific areas of collaboration between Belgium and UNFPA include: sexual and reproductive health and rights in Burkina Faso, addressing HIV/AIDS, addressing gender-based violence in Morocco, preventing and treating obstetric fistula, and developing technology platforms to deliver sexual and reproductive health information.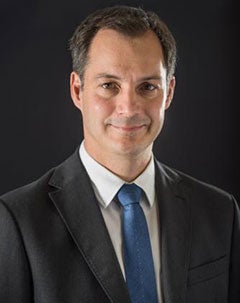 Girls who are forced to marry and become mothers at a young age miss out on many opportunities. They leave school early and risk spending the rest of their lives in dependence. The fight against sexual violence and child marriage is crucial to strengthen the position of girls and women. That is why Belgium continues to join forces with UNFPA.

Alexander De Croo, Deputy Prime Minister; Minister of Finance, in charge of Fight against Tax Fraud; and Minister of Development Cooperation
News & Updates
RABAT, Morocco – When the COVID-19 pandemic arrived in Morocco in March, alarm spread through the country. "At the start of the pandemic, we were very worried about our health," Halima*, a migrant woman from Madagascar…
UNITED NATIONS, New York – A multi-country initiative to end child marriage and help protect the rights of millions of girls worldwide has been renewed for an additional four years, UNICEF and UNFPA announced today.  By…
A survivor-centred approach is essential to meeting the needs of women and girls, staff at the Hammam Al-Aleel camp women's centre told a visiting European delegation this week.  The camps residents are primarily…
Contributions Since 2014
The bar chart reflects overall core and non-core revenue recognized in a given year. Most contributions are received in national currencies. Fluctuations of exchange rates can impact US dollar equivalents.
All

2014

2015

2016

2017

2018

2019
The pie chart represents overall core and non-core revenue recognized in a given year, with additional details for non-core funds.
Donors are displayed in order of overall contributions to UNFPA in a given year, as indicated by the drop-down menu.
2019
|
Top
Donor Global Statistics