Republic of Korea
Country Logo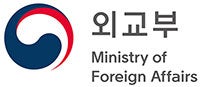 Gender equality is one of five basic principles underpinning the Republic of Korea's international development policy framework. The Korean International Cooperation Agency's focus on health, education and gender are aligned with UNFPA's work on maternal, adolescent and child health, and family planning. The cross-cutting gender equality strategy is three-pronged: Economic empowerment, social status and basic rights. Supporting basic rights includes: Promoting sexual and reproductive health and rights, supporting maternal and newborn care, and ending gender-based violence.
Specific areas of collaboration between the Republic of Korea and UNFPA include: Preventing and responding to gender-based violence in Afghanistan, providing maternal and neonatal assistance in Mozambique, preventing and treating obstetric fistula in Cote D'Ivoire, improving maternal health care in Tanzania, supporting the sexual and reproductive health and rights of adolescent girls in Uganda, empowering girls in Nigeria, and addressing population ageing.
News & Updates
A new three-year joint programme, supported by the Korea International Cooperation Agency, UNFPA and UN Women, will work with partners to advance gender equality efforts in rural areas of the Singida and Shinyanga…
The Republic of Korea and the United Nations Population Fund launched a new partnership in July to tackle gender-based violence in West Darfur, a region with one of the highest rates of gender-based violence in Sudan.…
BOUAKÉ, Côte d'Ivoire – When Blandine was pregnant, she didn't go to the hospital for regular prenatal check-ups. On the day she gave birth, she delayed in going to the health centre. Her doctor told her that's why the…
Donors are displayed in order of overall contributions to UNFPA in a given year, as indicated by the drop-down menu.
2019
|
Top
Donor Global Statistics