New Zealand
Country Logo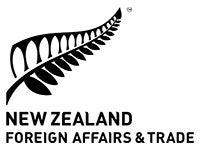 Donor Rankings, 2019
33 rd
Non Core Contributions
27 th
Overall Contributions
New Zealand's support to UNFPA's mandate reflects the priority accorded to health, human rights, gender equality and women's empowerment in New Zealand's development cooperation work. New Zealand recognizes that investing in health is crucial for human and economic development. More specifically, support to UNPFA's work is helping to reduce the maternal death rate, combat violence against women and girls, eliminate child marriage and female genital mutilation, and improve demographic data for national planning. This work is crucial to help achieve the Sustainable Development Goals. New Zealand particularly values UNFPA's work in the Pacific region, where there is low usage of contraceptives, high incidence of early marriage, and high levels of violence suffered by women and girls. 
New Zealand works with UNFPA in a number of ways. The provision of regular resources under a multi-year funding arrangement gives UNFPA the flexibility required to meet priority needs and to maximize the impact of its work. New Zealand also provides other resources to support UNFPA's sexual and reproductive health programmes in Kiribati, Samoa, the Solomon Islands, Tonga and Vanuatu. New Zealand also recently agreed to provide UNFPA with support to help meet the urgent needs of Rakhine state refugees in the Cox's Bazar region of Bangladesh.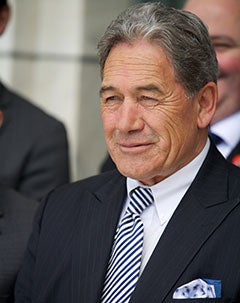 The need for UNFPA remains as great as ever. Lack of access to sexual and reproductive health services and information remains a leading cause of death and disability for women and girls in the developing world, while over a hundred million girls continue to face the prospect of child marriage and female genital mutilation.

Winston Peters, Minister of Foreign Affairs
Contributions Since 2014
The bar chart reflects overall core and non-core revenue recognized in a given year. Most contributions are received in national currencies. Fluctuations of exchange rates can impact US dollar equivalents.
All

2014

2015

2016

2017

2018

2019
The pie chart represents overall core and non-core revenue recognized in a given year, with additional details for non-core funds.
Donors are displayed in order of overall contributions to UNFPA in a given year, as indicated by the drop-down menu.
2019
|
Top
Donor Global Statistics