Czech Republic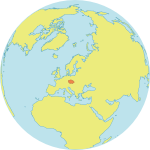 Maternal Mortality Ratio
3
Contraceptives prevalence rate
63
Population aged 10-24
14.3%
Youth secondary school enrollment
Related content
In the Khmer language, "crossing the river" is a way to describe childbirth, meaning a journey that should go smoothly but could just as easily go wrong. For Bora, "crossing the river" took a harrowing turn.
UNFPA delivered critical supplies to a remote settlement in Rukban, where residents have been stranded in the desert for years.
By midnight, Khurshid, 35, was in serious trouble. Five months pregnant and bleeding heavily, she had passed out at home.
Pages