Czech Republic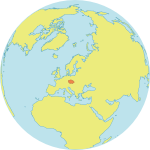 Maternal Mortality Ratio
4
Contraceptives prevalence rate
80
Population aged 10-24
14%
Youth secondary school enrollment
Related content
A veteran of multiple humanitarian crises is part of UNFPA's response team for Cyclone Idai in Beira.
In the Khmer language, "crossing the river" is a way to describe childbirth, meaning a journey that should go smoothly but could just as easily go wrong. For Bora, "crossing the river" took a harrowing turn.
UNFPA delivered critical supplies to a remote settlement in Rukban, where residents have been stranded in the desert for years.
Pages