Czech Republic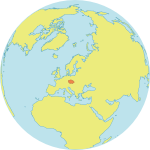 Maternal Mortality Ratio
3
Contraceptives prevalence rate
63
Population aged 10-24
14.3%
Youth secondary school enrollment
Related content
Venera Jumabayeva acted fast to help Munira Kholmurodova recover from post-partum haemorrhage.
On the eve of the International Year of the Nurse and the Midwife, UNFPA Executive Director Dr. Natalia Kanem visited Sweden, a key partner in supporting quality midwifery care worldwide.
The first woman to give birth at Fatoumata Diallo's clinic named her daughter after the midwife.
Pages