Natalia Vodianova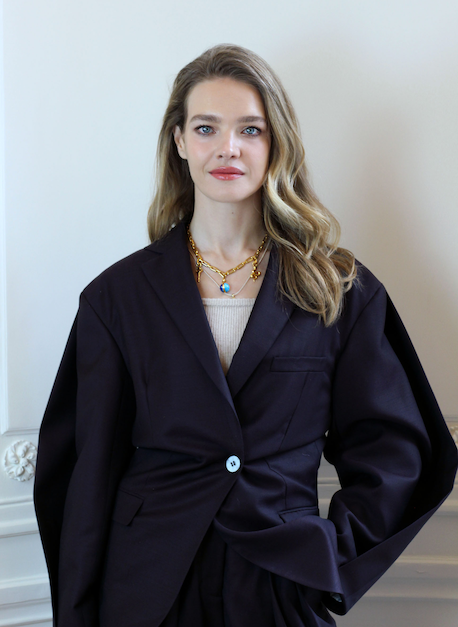 Supermodel, philanthropist, impact investor, and mother of five, Natalia Vodianova is strongly committed to empowering women and girls to take charge of their bodies and lives and ending shame surrounding menstruation. Natalia has been working with UNFPA for several years to dismantle taboos and advance women's health and gender equality, and to generate concrete commitments from change-makers in a wide range of sectors and industries.
Raised in poverty by her mother in Russia, with a half-sister who has cerebral palsy and autism, Natalia is a passionate advocate for human rights, including reproductive rights and the rights of people living with disabilities. In 2004, she founded The Naked Heart Foundation, an NGO in Russia that strives to promote an inclusive society open to people with disabilities and their families. With the same determination, she is committed to culturally redefining the importance of menstrual health and its intrinsic connection to universal human rights.
As a seasoned entrepreneur, social activist and investor, in everything she does Natalia wants to create positive change in society and improve people's lives.
Long established in the sectors of fashion and technology, she will work to connect these industries with the United Nations to help achieve the Sustainable Development Goals by 2030.
As UNFPA's Goodwill Ambassador, I will work to end some of the worrying taboos out there that keep girls from learning about their bodies and prevent them from growing up safely.