Isha Sesay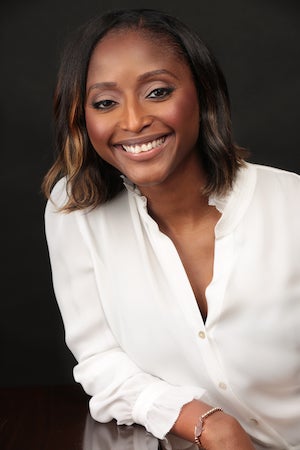 Award-winning journalist and author Isha Sesay is a fervent advocate for women and girls everywhere. She has dedicated her life and career to upholding the rights of women and girls. She believes that universal access to reproductive health care services and living free of gender-based violence and harmful practices (like female genital mutilation and child marriage) are non-negotiable human rights. 
As an anchor and correspondent at CNN for more than a decade, she broke the story of the abduction of 276 girls from their school in Chibok, Nigeria in 2014. She was the only journalist on the ground to accompany 21 of the girls back home in 2016. Her reporting was the driving force behind the global #BringBackOurGirls movement. 
In her family's home country of Sierra Leone, Isha is the founder and head of W.E (Women Everywhere) Can Lead, an NGO that works to empower, educate, and support adolescent girls in fulfilling their full potential. 
Time and time again, we have seen that as nations descended into crisis – man-made or otherwise – women and girls became targets for violence.