The UNFPA-UNICEF Joint Programme to Eliminate Female Genital Mutilation (FGM) is the largest global programme to accelerate the abandonment of this harmful traditional practice and thereby advance the rights, health and well-being of women and girls. The programme has catalyzed a global movement to eliminate FGM and has shown an unparalleled ability to effect change also at the regional, subregional, national and community levels.
The programme harnesses the complementary expertise of the two agencies and works in 17 countries, in partnership with governments, civil society, social movements, religious leaders and communities. Its comprehensive approach balances culturally sensitive interventions with an emphasis on the human rights of women and girls to remain dignified, healthy and whole.
To accelerate the abandonment of FGM, the programme strengthens policy development and implementation, while improving access to quality health care, protection, and legal and social services. It engages communities and educates people on the need to eliminate FGM, transforming social norms through collective action.
To support its evidence-driven approach, the programme conducts research and analysis to improve scientific knowledge, assess trends and make projections. Through publications, conferences, trainings, and the development of an online platform, it supports the sharing of best practices and lessons learned across communities and countries. To keep the issue as a top priority, the programme engages in UN intergovernmental processes, organizes high-level panels and conferences with member States, and supports the African Union in their accountability mechanism, among other activities. 
Since the programme started in 2008:
More than 3.2 million women and girls have benefited from FGM-related prevention, protection and care services.
More than 31.5 million people in over 21,700 communities have publicly declared the abandonment of FGM.
13 countries have banned FGM, 12 have national budget lines and all 17 have coordination mechanisms to engage on the issue.
FGM prevalence among girls aged 15-19 has declined in 10 countries.
Looking ahead
Even as the practice has declined in 10 programme countries, growing populations create an imperative for accelerated progress. By 2030, 1 in 3 of the world's girls will be born in the 30 countries where FGM is prevalent. That means as many as 68 million girls aged 0-15 may face FGM over the next 12 years.
To meet this reality head-on, in 2018 the programme entered its third phase, working to integrate complementary interventions even more systematically. This new phase builds on lessons learned in previous phases and links to SDG 5.3, which aims to end all harmful practices by 2030.
By 2021, the programme aims to reach 8 million women and girls with services, encourage 19 million people to publicly declare the abandonment of FGM, increase the number of countries with national budget lines and monitoring to 16, enhance regional and sub-regional political mobilization, and establish a global online knowledge hub.
Fund photo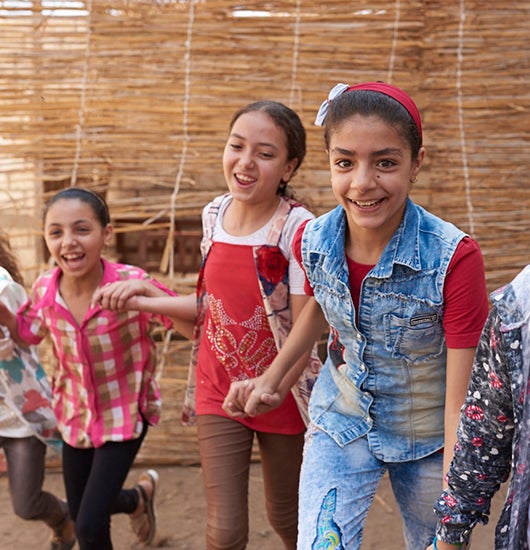 Fund shortened name
JP on FGM