UNFPA Supplies is the United Nations Population Fund's thematic programme dedicated to expanding access to family planning. 
UNFPA Supplies supports countries with the greatest needs, helping them to strengthen their supply chains so that women and adolescent girls can access a choice of contraceptives no matter where they live. The programme has a particular focus on 46 countries, in addition to providing support for reproductive health services in humanitarian crises.
Delivering reproductive health solutions globally
These supplies have the power to change lives – and to save them. Quality contraceptives, for example, empower couples to plan their families; basic, inexpensive medications keep women from bleeding to death during childbirth; and condoms protect people from HIV and sexually transmitted infections and unintended pregnancies.
UNFPA Supplies improve lives
Overall, 1.1 million lives may have been saved through the use of family planning methods provided by the Programme since its launch in 2007. These supplies also contributed to substantial cost savings for families and nations, allowing an estimated US$3 billion saving in direct health-care spending.
In 2017 alone, support from UNFPA Supplies procured $77.9 million worth of contraceptives and medicines for maternal health.
Contraceptives provided through UNFPA Supplies in 2017 had potential to avert an estimated:
7.5 million unintended pregnancies
18,000 maternal deaths
114,000 child deaths
2.3 million unsafe abortions
(These are the results of the UNFPA Supplies programme only, not UNFPA as a whole.)
These contraceptives had the potential to save families and health systems $450 million in direct health-care costs (costs of care during pregnancy and childbirth).
In 2017, UNFPA Supplies also supported communities affected by humanitarian crises in over a dozen countries. The emergency reproductive health kits deployed in these crises provided enough contraceptives to prevent 15,500 unintended pregnancies among women and adolescent girls already facing perilous conditions. 
UNFPA Supplies also procures and distributes critical maternal health medicines, which help to treat and prevent four conditions that cause 60 per cent of maternal deaths.
UNFPA Supplies choices
Among development actors, UNFPA Supplies is the largest providers of contraceptives, and is committed to ensuring a choice of family planning methods and accurate information for women and adolescent girls.
UNFPA Supplies is pivotal to the achievement of the goal that the international community set in 2012 at the London Summit on Family Planning (FP2020) and provides an essential contribution to the Every Woman Every Child initiative.
How the UNFPA Supplies programme works 
UNFPA Supplies ensures a secure, steady and reliable supply of quality contraceptives and maternal health medicines, and it improves access and use by strengthening national health systems and services. We generate rights-based growth in the use of contraceptives, especially among vulnerable and hard-to-reach women and girls, by focusing resources where the needs are greatest and increasing country-directed funding for family planning.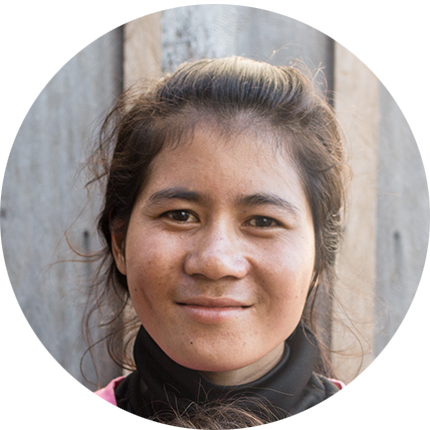 Improve access to, and use of, modern contraceptives by scaling up proven interventions
Mobilize political and financial commitment to enable the environment
Integrate reproductive health supplies into national policies and allocations
Strengthen capacity for supply chain management and quality reproductive health services
Procure and deliver reproductive health supplies to keep quality high and prices low and optimize delivery times
UNFPA Supplies, with the Bill & Melinda Gates Foundation and the United Kingdom's Department for International Development (DFID), has developed a Bridge Funding Mechanism. This revolving fund for eligible donor commitments to UNFPA Supplies aims to improve value for money, expedite the receipt of commodities by countries to avoid stock-outs, and allow for the negotiation of lower commodity costs over time through UNFPA Procurement Services. UNFPA Supplies has already utilized these funds to avert identified risks of commodity shortages or stock-outs in 27 countries in the first half of 2018.
Measurable results
UNFPA Supplies is particularly supporting 46 countries grappling with high maternal death rates, low rates of contraceptive use and a growing unmet need for family planning. More than half of these countries are also contending with humanitarian crises.
Since 2007, UNFPA Supplies' efforts have increased access to, choice of, and use of modern contraceptives. They have also enhanced the capacity of national health systems to manage these supplies and to provide family planning, maternal health and HIV-prevention services. Family planning is increasingly being prioritized at the highest levels of national policies, plans and programmes.
UNFPA Supplies' work is also able to generate cost savings through price negotiations and procurement of lower-cost generic products that meet international standards. In 2017, UNFPA was able to generate $1.8 million in savings.
Support to UNFPA Supplies
UNFPA Supplies is a proven mechanism that delivers results and represents a solid investment opportunity for those looking to contribute to expanding access to family planning as a centrepiece of sustainable development.
Since the fund was established in 2007, UNFPA Supplies has received donations from:
Australia, Belgium, Bill & Melinda Gates Foundation, Canada, Children's Investment Fund Foundation, Denmark, European Union, Finland, France, Ireland, Liechtenstein, Luxembourg, Netherlands, Norway, Nutrition International, Portugal, private individuals (online), the RMNCH Trust Fund, Slovenia, Spain, Spain-Cataluña, Sweden, Treehouse Investments, United Kingdom, Winslow Foundation
UNFPA Supplies is structured as a thematic trust fund, a performance-based and flexible mechanism that provides donors the opportunity to target their commitment to a particular thematic priority, allows for pooled multi-year funding and ensures more timely and flexible use of resources to address specific country needs. 
A dedicated Steering Committee and Donor Accountability Council give donors full oversight of the programme.
The world is facing a crisis in funding for international family planning programmes, which are essential to supporting the rights and health of women everywhere. To sustain its work and continue serving growing target populations, UNFPA Supplies needs an additional $700 million for 2018-2021. Fully funded, the Programme could avert: 116 million unintended pregnancies, and provide savings in the cost of health care for families and nations of $5.5 billion.
Related web pages
Sexual and reproductive health
Updated 13 August 2018