UNFPA's Nepal earthquake response
September 2015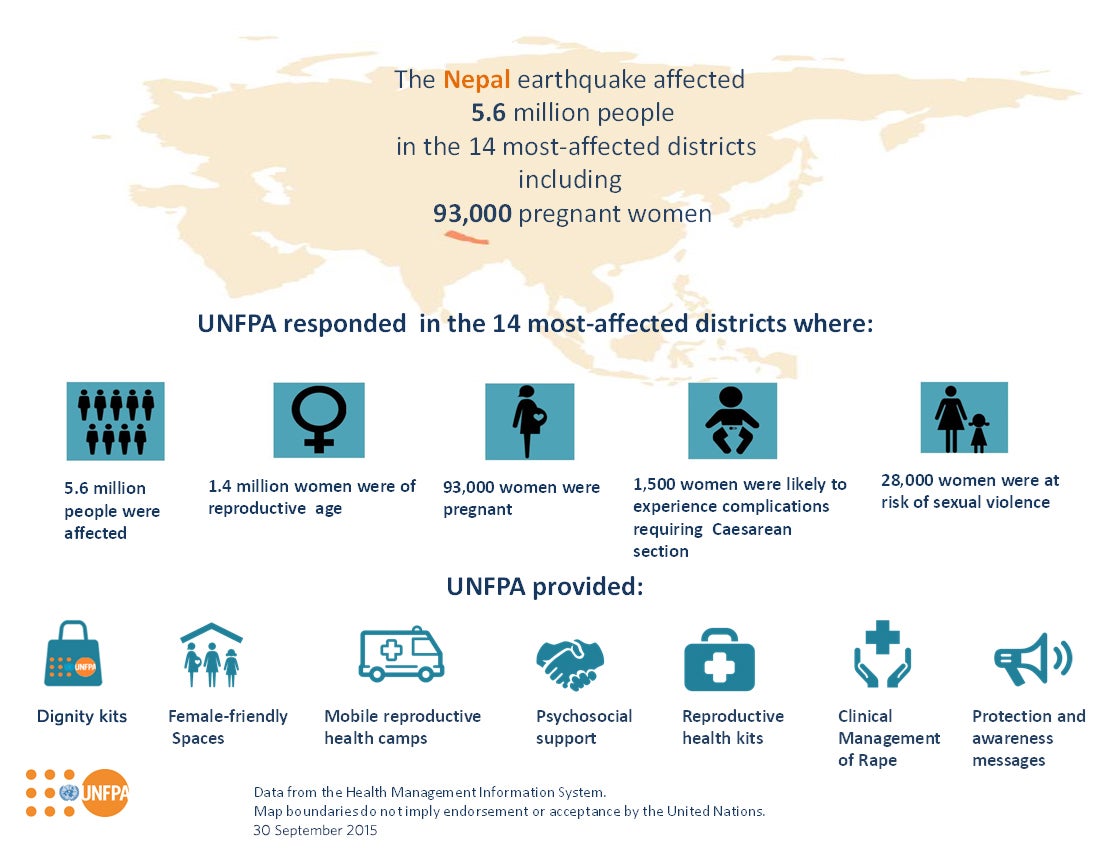 Related content
Resources
In light of the COVID-19 pandemic, UNFPA continues to mobilize its resources to ensure continuity of sexual and reproductive health services and services to prevent and respond to gender-based violence throughout the region.
News
With more than 130 confirmed cases of COVID-19 in Yemen, and dozens of deaths, the country is struggling to keep the full impact of the pandemic at bay, even as funds of life-sustaining health services are running out.
Resources
After 78 days following confirmation of the first case of COVID-19 in Nigeria on 27 February 2020, the West and Central  Africa region has witnessed a dramatic increase in confirmed cases and deaths. As of 15 May 2020, all 23 countries in the region had recorded over 28,000...
Pages