UNFPA's Nepal earthquake response
September 2015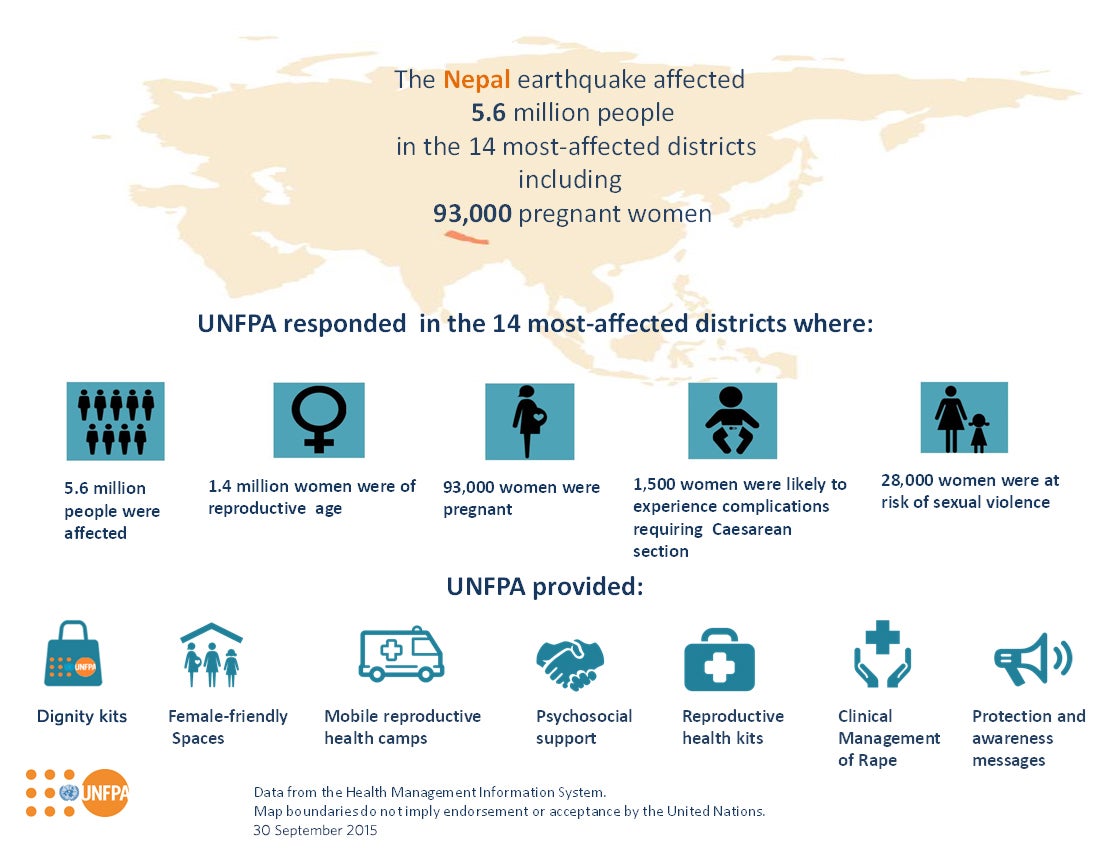 Related content
News
With more than 130 confirmed cases of COVID-19 in Yemen, and dozens of deaths, the country is struggling to keep the full impact of the pandemic at bay, even as funds of life-sustaining health services are running out.
Resources
The region hosts some of the world's worst humanitarian crises. Prior to the COVID-19 pandemic, more than 62.5 million people were in need of humanitarian assistance, including 15.5 million women of reproductive age of whom an estimated 1.5 million are pregnant. All countries...
Resources
"All   countries   in   the   region   have   officially   reported\ COVID-19  cases,  except  for  Turkmenistan  (as  of  15" "May 2020). Turkey is the most affected country in the region  (64%  of  all  reported  cases)  and  the  second most   reported   cases   of   all  ...
Pages