UNFPA's Nepal earthquake response
September 2015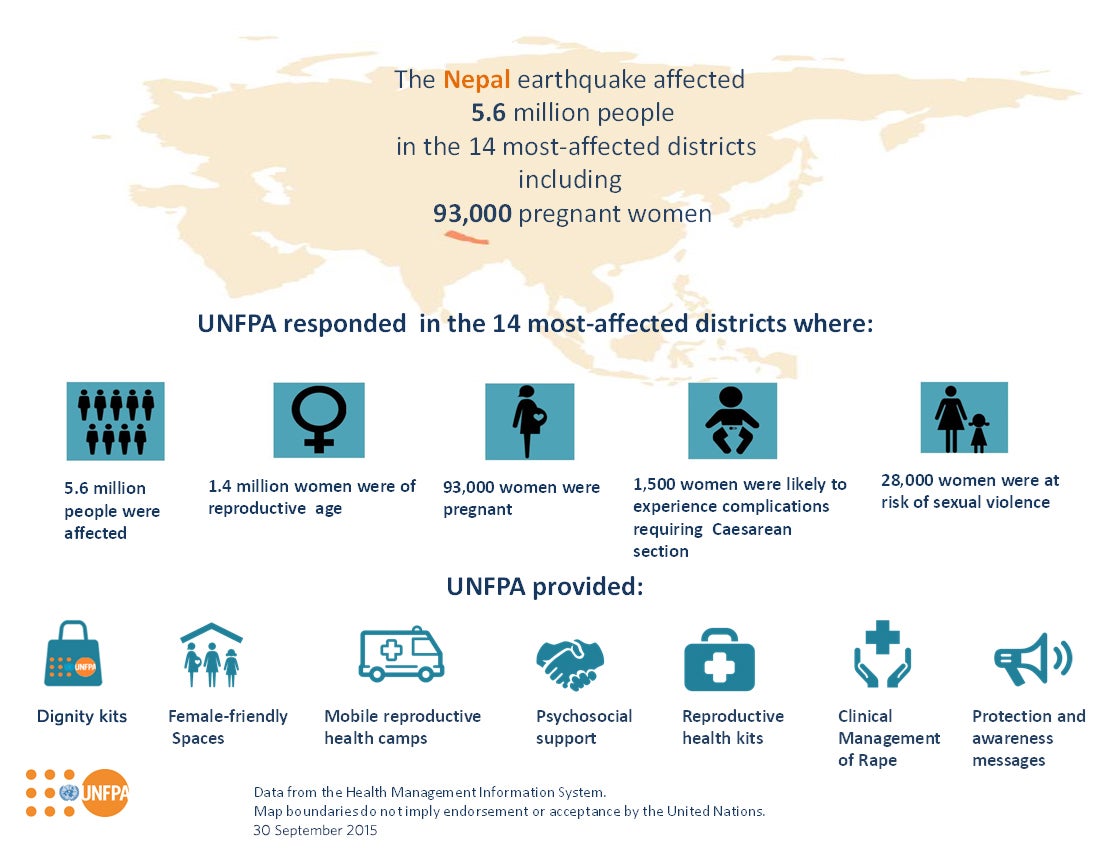 Related content
Resources
Despite a difficult operating environment, since the beginning of 2019, 201 international and national humanitarian organisations continue to work across Yemen, responding to the most acute needs.
Resources
Access to health care continues to be an essential need for newly displaced individuals and for host communities, including pregnant women.
News
"Growing up, I felt as though my wings were slowly clipped against my will, and life became a cage from which there was no escape," said Amal*.
Pages