UNFPA's Nepal earthquake response
September 2015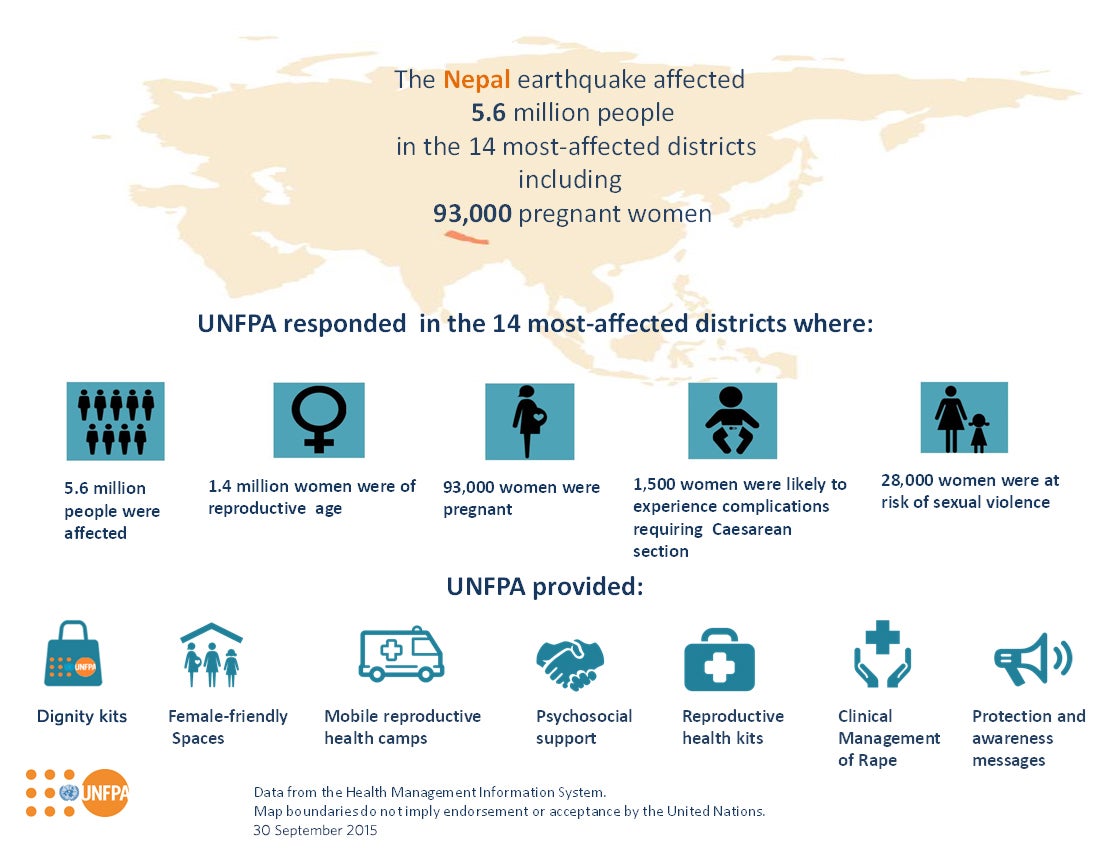 Related content
Resources
UNFPA continues to provide services to people in need of sexual and reproductive health and gender-based violence integrated services, with a focus on the needs of women and adolescent girls.
Resources
The level of need in Yemen is staggering. Nearly 80 per cent of the population requires humanitarian assistance and protection. Close to half of all families are in acute need. As many as 4.3 million civilians have been displaced, including 375,000 during 2019.
Resources
Prolonged conflict and a recent escalation of violence in Libya are taking a heavy psychological toll. In the last 12 months, conflict in populated areas has directly affected an estimated 1.62 million people. UNFPA and partners launched the Rapid Response Mechanism in April...
Pages