UNFPA's Nepal earthquake response
September 2015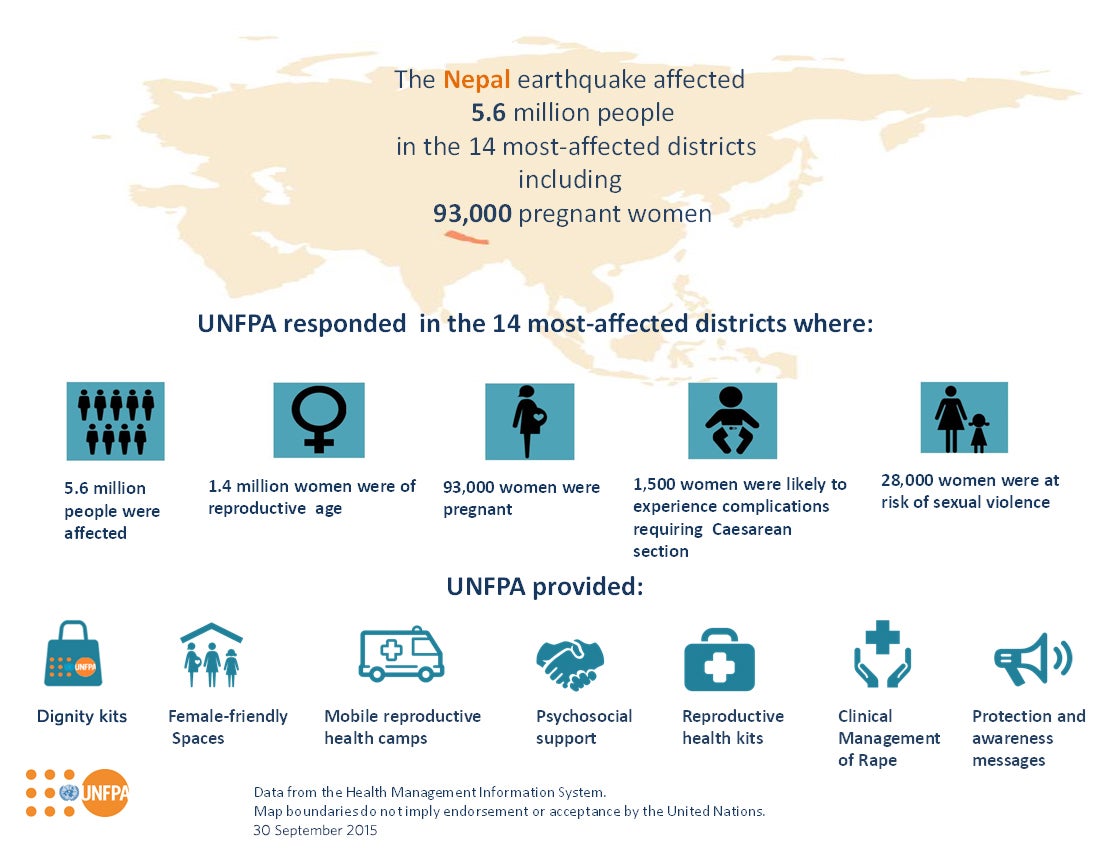 Related content
News
"Much more needs to be done," said Dr. Kanem at a panel discussion on the sidelines of the United Nations General Assembly.
News
Thousands of women and girls have been subjected to gender-based violence.
Resources
The conflict is becoming increasingly volatile and fragile. Earlier in August, fighting in Aden between Government forces and forces affiliated with the Southern Transitional Council killed or injured at least 300 people and displaced 638 families.
Pages