UNFPA's Nepal earthquake response
September 2015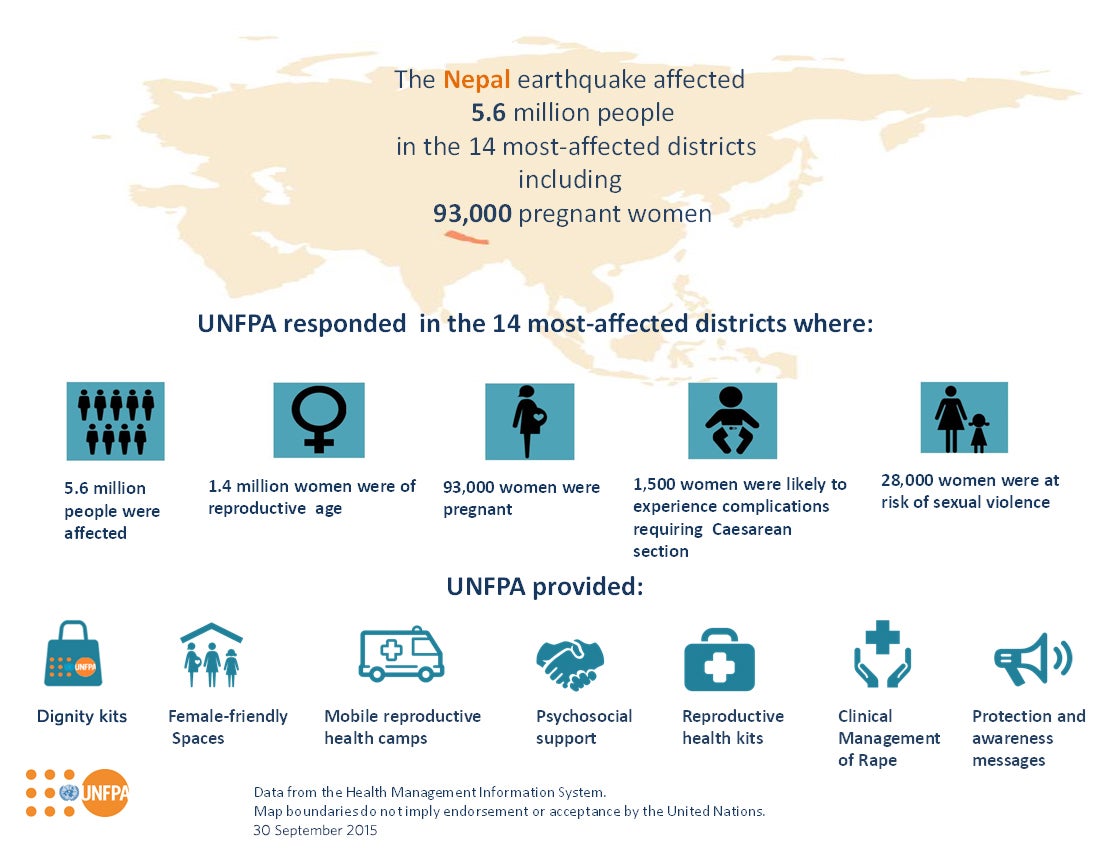 Related content
Resources
Regional Highlights All  countries  in  the  region  have  now  confirmed  COVID-19 cases  with  a  consistent  increase  in  infection  cases  and deaths including in some of the most fragile countries in the region such as Yemen, Somalia, Syria and Libya. People's resilience...
Resources
In light of the COVID-19 pandemic, UNFPA continues to mobilize its resources to ensure continuity of sexual and reproductive health services and services to prevent and respond to gender-based violence throughout the region.
Resources
In mid-May, UNFPA was forced to suspend support to lifesaving reproductive health services in 140 health facilities; with UNFPA's appeal for $100.5 million towards its humanitarian response receiving only $41.7 million by May.
Pages