UNFPA's Nepal earthquake response
September 2015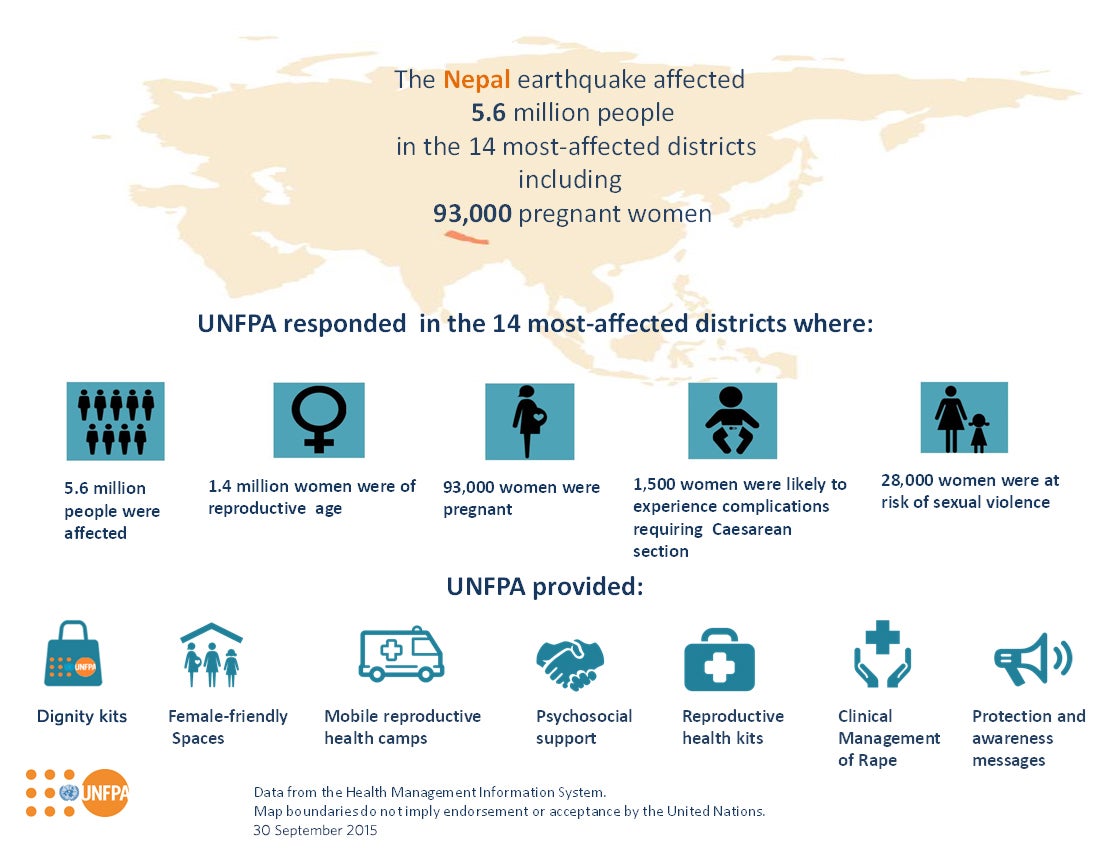 Related content
Resources
Regional Highlights The number of confirmed COVID-19 cases in the region surpassed one million during October. A total of 1,047,124 confirmed cases and 24,997 deaths (CFR 2.4%) have been recorded since the first case was confirmed on 5th March 2020.  South Africa still has...
Resources
The humanitarian crisis in Yemen remains the worst in the world; further deteriorating in 2020, driven by an escalating conflict, collapsing economy, a depreciating currency; exacerbated by torrential rains and flooding, COVID-19 and a fuel crisis. An estimated 24.1 million...
Resources
Regional Situation With over 8 million confirmed cases, India continues to have the highest number of COVID-19 cases in the region and second globally. The pandemic continues to spread across Asia and the Pacific. India, Iran, Indonesia and Nepal continue to experience a...
Pages