Austria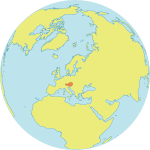 Maternal Mortality Ratio
5
Contraceptives prevalence rate
64
Population aged 10-24
15.4%
Youth secondary school enrollment
Related content
More than one in five adults in Swaziland are HIV-positive, according to the most recent data, and the rates are highest among women. Despite these dangers, young people – and young women in particular – often lack the information and services they need to keep themselves safe.
The HIV Prevention 2020 Road Map presents 10 key actions for all countries to take to reduce new HIV infections, with the aim of reaching the global target of reducing HIV infections by 75 per cent by 2020.
Motherhood should be a time of joy, but for too many women, it comes with something else: peril. "Becoming a mother and having a family was always a dream of mine.
Pages