Austria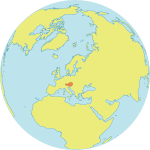 Maternal Mortality Ratio
5
Contraceptives prevalence rate
64
Population aged 10-24
15.4%
Youth secondary school enrollment
Related content
DURBAN, South Africa – Zandile Simelane was just a teenager when her life was turned upside-down. "At the age of 17, I was diagnosed with HIV," she told UNFPA at the recent International AIDS Conference in Durban, South Africa. The news was a shock.
Ferocious violence erupted in Juba, the capital of South Sudan, killing or wounding hundreds and displacing tens of thousands.
The International AIDS Conference is a biennial gathering for experts, advocates, policymakers and people living with HIV. This year's International AIDS Conference calls attention to the need to reach communities that still lack access to HIV treatment, prevention care and...
Pages