Austria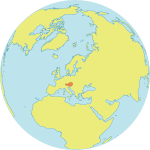 Maternal Mortality Ratio
5
Contraceptives prevalence rate
64
Population aged 10-24
15.4%
Youth secondary school enrollment
Related content
One new HIV infection is one too many – and in 2016 there were 1.8 million.
In the aftermath of the powerful earthquake that struck the Iraq-Iran border on 12 November, UNFPA has scaled up its emergency response to meet the needs of women and girls.
Sara* was 17 when she found out she was pregnant. Living in a rural village in the Comoros, she carried the entire pregnancy in secret, and then gave birth in a hospital bathroom.
Pages