Austria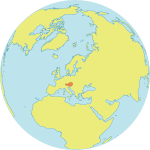 Maternal Mortality Ratio
5
Contraceptives prevalence rate
64
Population aged 10-24
15.4%
Youth secondary school enrollment
Related content
This Consolidated guideline covers the provision of comprehensive sexual and reproductive health and rights-related services and support for women living with HIV.
This publication provides guidance to programme designers, implementers, policymakers and decision-makers on how to meaningfully engage adolescents in the AIDS response and in broader health programming.
DURBAN, South Africa – Zandile Simelane was just a teenager when her life was turned upside-down. "At the age of 17, I was diagnosed with HIV," she told UNFPA at the recent International AIDS Conference in Durban, South Africa. The news was a shock.
Pages