Austria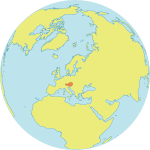 Maternal Mortality Ratio
5
Contraceptives prevalence rate
64
Population aged 10-24
15.4%
Youth secondary school enrollment
Related content
On 14 May 2017, dozens of countries around the world will observe Mother's Day. It is a day to celebrate mothers everywhere, but also a moment to reflect on the risks that too many women still encounter on their journey to motherhood – and what can be done about it. See more...
This Consolidated guideline covers the provision of comprehensive sexual and reproductive health and rights-related services and support for women living with HIV.
This publication provides guidance to programme designers, implementers, policymakers and decision-makers on how to meaningfully engage adolescents in the AIDS response and in broader health programming.
Pages