Austria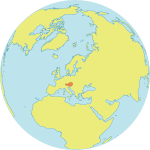 Maternal Mortality Ratio
5
Contraceptives prevalence rate
64
Population aged 10-24
15.4%
Youth secondary school enrollment
Related content
"If I had known about safe sex in my teens, my life would never have turned out this way," said Sithu*, who is living with HIV.
The 22nd International AIDS Conference brings together experts and advocates from around the world. Together, they will present new findings on HIV and its prevention, develop productive collaborations, and promote responses to the global epidemic that advance the dignity,...
HIV prevention efforts are leaving the most vulnerable groups behind.
Pages