South Africa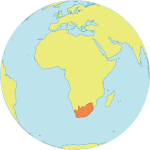 Maternal Mortality Ratio
138
Contraceptives prevalence rate
57
Population aged 10-24
27%
Youth secondary school enrollment
Related content
UNITED NATIONS, New York – Key governors committed to take action to reduce Kenya's high maternal death rate at a UNFPA-organized meeting held this week in Nairobi.
KAMPALA, Uganda - In 2009, Barbara Kemigisa learned she was pregnant, and also that she was HIV positive.
WAU, South Sudan – The need for reproductive health care remains overwhelming in South Sudan. The country has one of the highest maternal death rates in the world, and health conditions are deteriorating under the current crisis.
Pages