South Africa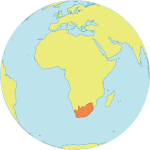 Maternal Mortality Ratio
138
Contraceptives prevalence rate
57
Population aged 10-24
27%
Youth secondary school enrollment
Related content
NEW YORK, United States – Mama Hadija, now in her 60s, had grown accustomed to living in shame. Over 25 years ago, she suffered a prolonged, obstructed labour.
TIGRAY REGION, Ethiopia – Mitslal Giday has been working as a community mobilizer in the Tigray Region of northern Ethiopia for the past 20 years – and the last two have been some of the most exciting of her career, she says. Two years ago, Mrs.
AFAMBO, Ethiopia – From birth, Kadiga Mohammed was set to marry her first and eldest cousin, a traditional practice known as 'absuma' in her community in the Afar Region of Ethiopia. When she turned 16, her parents began to prepare for the wedding.
Pages