South Africa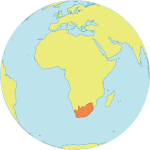 Maternal Mortality Ratio
138
Contraceptives prevalence rate
57
Population aged 10-24
27%
Youth secondary school enrollment
Related content
JUBA, South Sudan – In 2011, Jamal Deng, 23, joined his war-weary countrymen in celebrating South Sudan's independence after a devastating and protracted conflict with the North. Like for many young people in South Sudan, independence had ushered in the promise of a new era.
JUBA, South Sudan – Mary Akuol, 23, cradles her two-week old baby at the entrance of her family's makeshift tent in Juba III, a civilian protection camp in South Sudan's capital.
While China is relaxing its one-child policy, Ethiopia, one of the most heavily populated countries in Africa, is moving in the opposite direction.
Pages