Czech Republic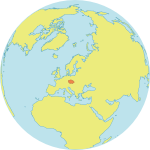 Maternal Mortality Ratio
4
Contraceptives prevalence rate
80
Population aged 10-24
14%
Youth secondary school enrollment
Related content
A midwife has become the only female Member of Parliament in the Comoros. She brings the fight for gender equality with her.
A surge in violence in Syria's northern Afrin region has triggered a mass displacement of the civilian population, with an estimated 98,000 people fleeing as the hostilities approached Afrin City.
Nyomon Lilian will never forget the day she decided to become a midwife. A few years ago, in her hometown of Kajo Keji, in South Sudan's Equatoria region, she watched as her neighbour bled out after giving birth.
Pages