Czech Republic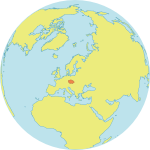 Maternal Mortality Ratio
3
Contraceptives prevalence rate
63
Population aged 10-24
14.3%
Youth secondary school enrollment
Related content
A surge in violence in Syria's northern Afrin region has triggered a mass displacement of the civilian population, with an estimated 98,000 people fleeing as the hostilities approached Afrin City.
Nyomon Lilian will never forget the day she decided to become a midwife. A few years ago, in her hometown of Kajo Keji, in South Sudan's Equatoria region, she watched as her neighbour bled out after giving birth.
In the aftermath of the powerful earthquake that struck the Iraq-Iran border on 12 November, UNFPA has scaled up its emergency response to meet the needs of women and girls.
Pages