Czech Republic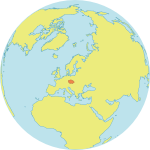 Maternal Mortality Ratio
4
Contraceptives prevalence rate
80
Population aged 10-24
14%
Youth secondary school enrollment
Related content
In the aftermath of the powerful earthquake that struck the Iraq-Iran border on 12 November, UNFPA has scaled up its emergency response to meet the needs of women and girls.
Aashu Tresa, 32, remembers when becoming a mother was a life-or-death proposition. When she was growing up, no one in her rural village, Misree Kolhi, gave birth under the care of a trained health worker.
"One week after I delivered my second child, I realized that there was an issue," Aisha told UNFPA from her hospital bed in Maiduguri, in north-east Nigeria. She had developed an obstetric fistula, a devastating childbirth injury that can derail a woman's whole life.
Pages