Humanitarian emergency procurement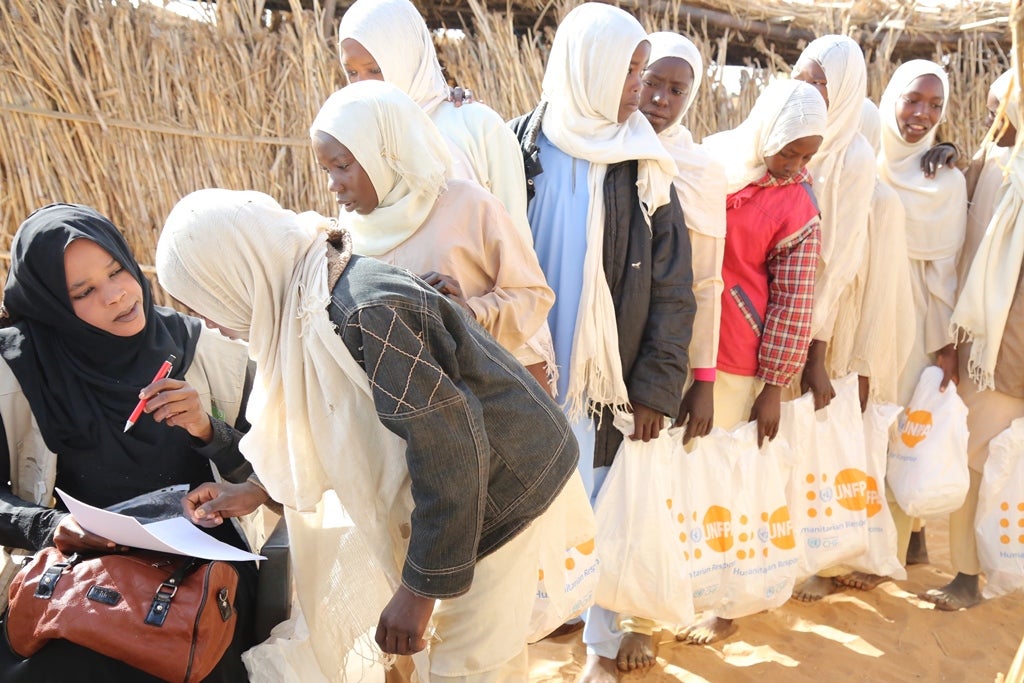 UNFPA moves quickly when emergency strikes, to protect the reproductive health of communities in crisis. UNFPA is committed to ensuring that the reproductive and maternal health needs of women are not overlooked during a humanitarian crisis. When conflict and natural disasters occur, pregnancy-related deaths and sexual violence soar. Reproductive health services, including prenatal care, assisted delivery, and emergency obstetric care often become unavailable. Young people become more vulnerable to HIV infection and sexual exploitation. And many women lose access to family planning services, exposing them to unwanted pregnancy in perilous conditions.
Policies designed to facilitate a rapid response 
Minimal Initial Service Package
The Minimum Initial Service Package (MISP) for Reproductive Health is a priority set of life‐saving activities to be implemented at the onset of every humanitarian crisis. The MISP prevents excess neonatal and maternal morbidity and mortality, reduces HIV transmission, prevents and manages the consequences of sexual violence, and includes planning for the provision of comprehensive reproductive health services integrated into the primary health program in place, including the provision of reproductive health equipment and supplies.
Inter-Agency Reproductive Health Kits (IARH Kits)
In support of the MISP, UNFPA maintains stock of essential reproductive health kits (IARH Kits), ready to ship for urgent and emergency requests. The kits are divided into three blocks, and are designed to respond to three month's need for various population sizes. The individual kits are small enough and have convenient packaging, enabling them to be handled by one or two people. All boxes are clearly marked on the outside with the kit number, a distinct color for each kit, as well as a description of contents, consignee and other relevant information.
Clients can order these IARH Kits for Emergency Situations through UNFPA. In emergency situations, orders will be delivered on average 2 to 7 days after finalization of the budget. Under normal circumstances, this process may take up to 10-12 weeks.
How to order IARH kits
If you are interested in ordering RH kits from UNFPA, please review the Inter-Agency Emergency Reproductive Health Kits for Use in Humanitarian Settings. The manual provides detailed information on the contents of the kits and guidance on meeting reproductive health needs in humanitarian settings. There are a total of 13 different types of IARH kits and 11 complementary commodities kits. The kits mainly include medical devices, contraceptives and pharmaceuticals. They have different dimensions and weights and different color coding. Some of them include keep cool items.
To place an order for IARH kits, please see the Product Catalog for kit details and price. Fill out a Request Form and send it to the UNFPA emergency procurement team at rhkits@unfpa.org. The emergency procurement team is on hand to provide expertise, assist with the ordering process, and assess reproductive health needs with the help of Technical Advisors from the UNFPA Humanitarian Office.
Related content
Updates
UNFPA Procurement Services Branch invites qualified suppliers to submit a bid for the supply of dignity kits.
Resources
The Procurement Services Branch (PSB) performs an annual analysis of UNFPA Pharmaceuticals and In-vitro Diagnostics Spend.
Resources
Learn about Long-Acting Reversible Contraceptives procured by UNFPA with this infographic.
Pages