UNFPA's Nepal earthquake response
September 2015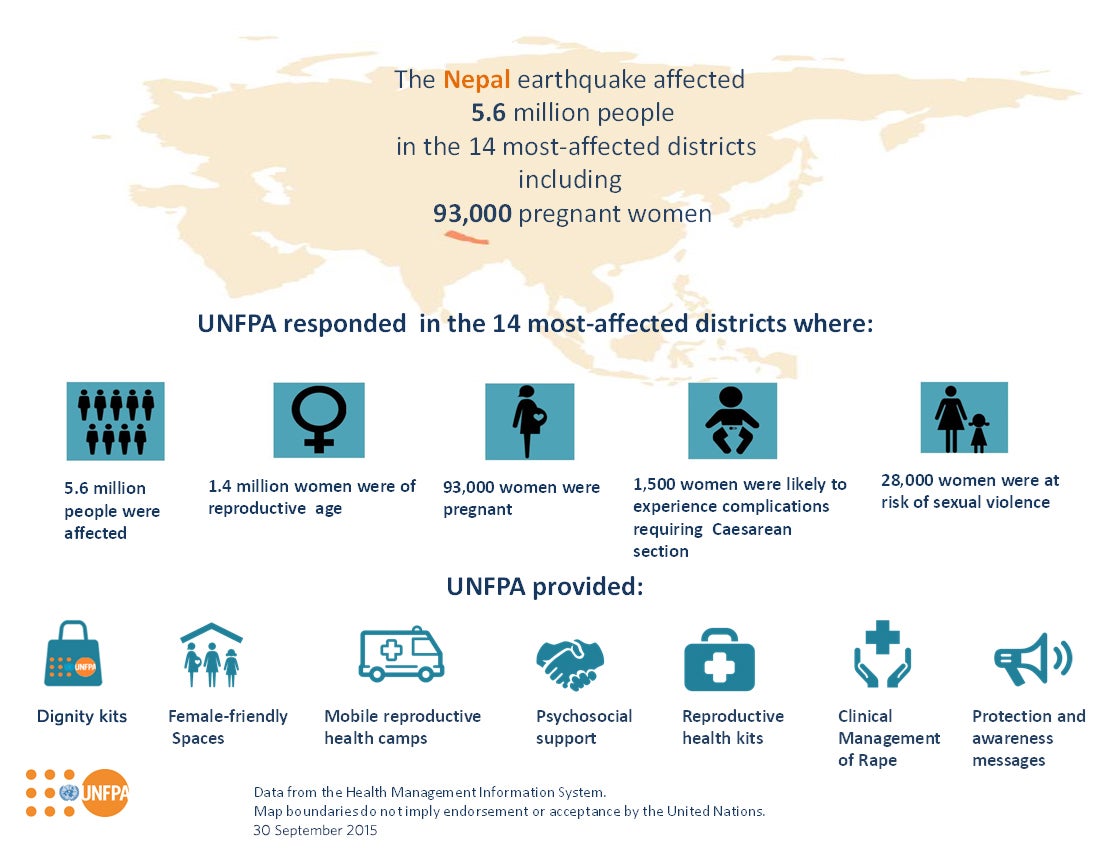 Related content
Resources
As of October 31, 2020, the country has 346 cases of COVID- 19 with 313 treated and recovered, and with 33 patients in the National Center for Communicable Diseases. There are 3,212 people in mandatory quarantine, total number of tests that have been carried out since the...
Resources
Regional Highlights All countries in Eastern Europe and Central Asia, except Turkmenistan, have officially reported COVID-19 cases. Armenia, Moldova, Bosnia and Herzegovina and North Macedonia are the most affected relative to their population size. Ukraine became officially...
Resources
Regional Highlights Ten months into the pandemic, COVID-19 continues to wreak havoc globally especially as the world is experiencing second and third waves and as the Northern hemisphere is entering the colder season. Globally, there have now been more than 50 million...
Pages