UNFPA's Nepal earthquake response
September 2015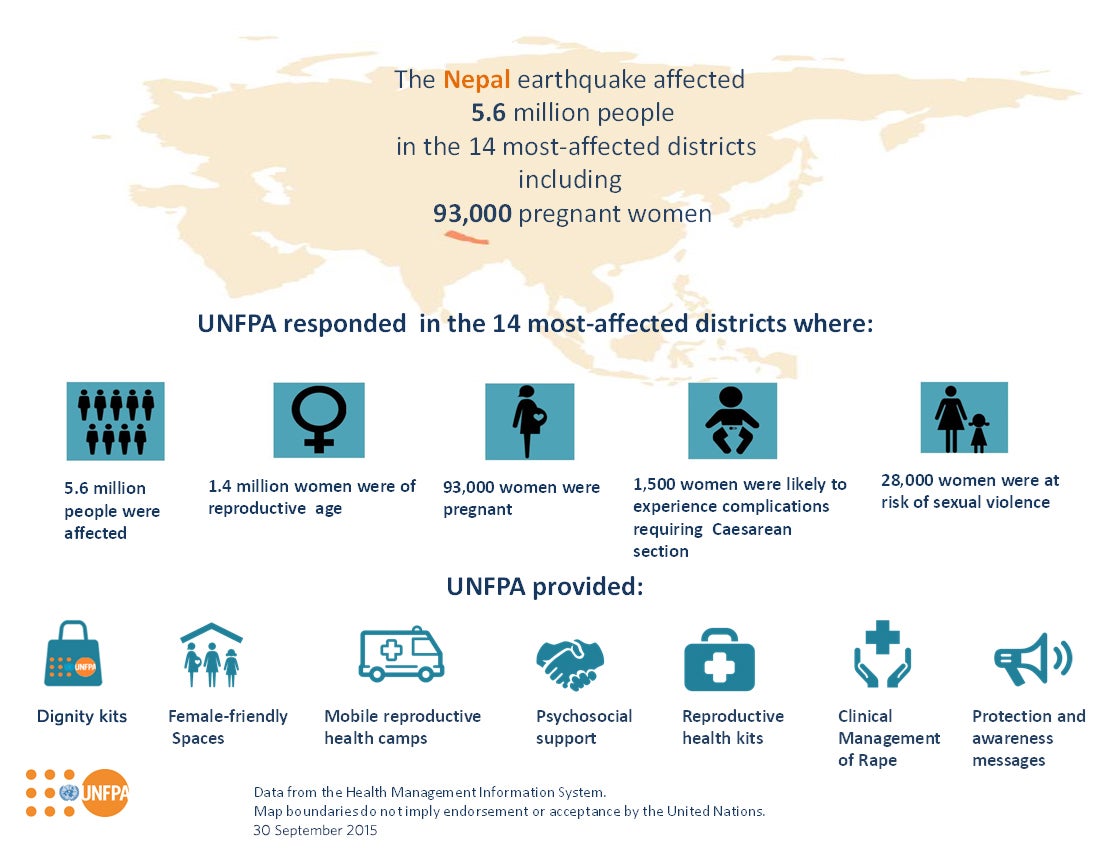 Related content
Resources
Regional Highlights All countries in Eastern Europe and Central Asia, except Turkmenistan, have officially reported COVID-19 cases. Armenia, Moldova, Bosnia and Herzegovina and North Macedonia are the most affected relative to their population size. Ukraine became officially...
Resources
Regional Highlights Ten months into the pandemic, COVID-19 continues to wreak havoc globally especially as the world is experiencing second and third waves and as the Northern hemisphere is entering the colder season. Globally, there have now been more than 50 million...
Resources
Regional Highlights The number of confirmed COVID-19 cases in the region surpassed one million during October. A total of 1,047,124 confirmed cases and 24,997 deaths (CFR 2.4%) have been recorded since the first case was confirmed on 5th March 2020.  South Africa still has...
Pages