UNFPA's Nepal earthquake response
September 2015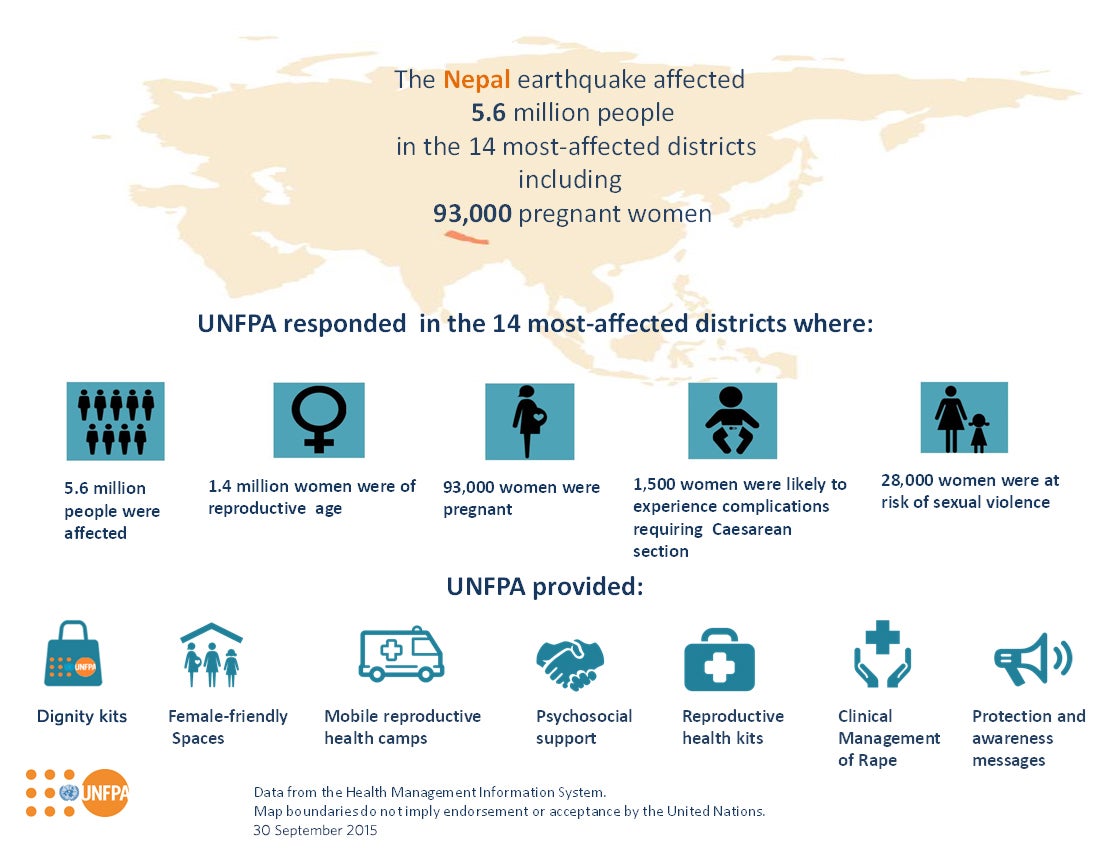 Related content
News
Women and girls in Honduras are at high risk in the aftermath of Hurricane Eta.
Resources
Regional Situation With over 8 million confirmed cases, India continues to have the highest number of COVID-19 cases in the region and second globally. The pandemic continues to spread across Asia and the Pacific. India, Iran, Indonesia and Nepal continue to experience a...
Resources
Regional Highlights The West and Central Africa region is not experiencing a second wave of COVID-19 as seen on other continents. The WCA region has recorded a steady decrease of cases over the last two weeks. The total number of COVID-19 cases has reached over 247,429 in the...
Pages