UNFPA's Nepal earthquake response
September 2015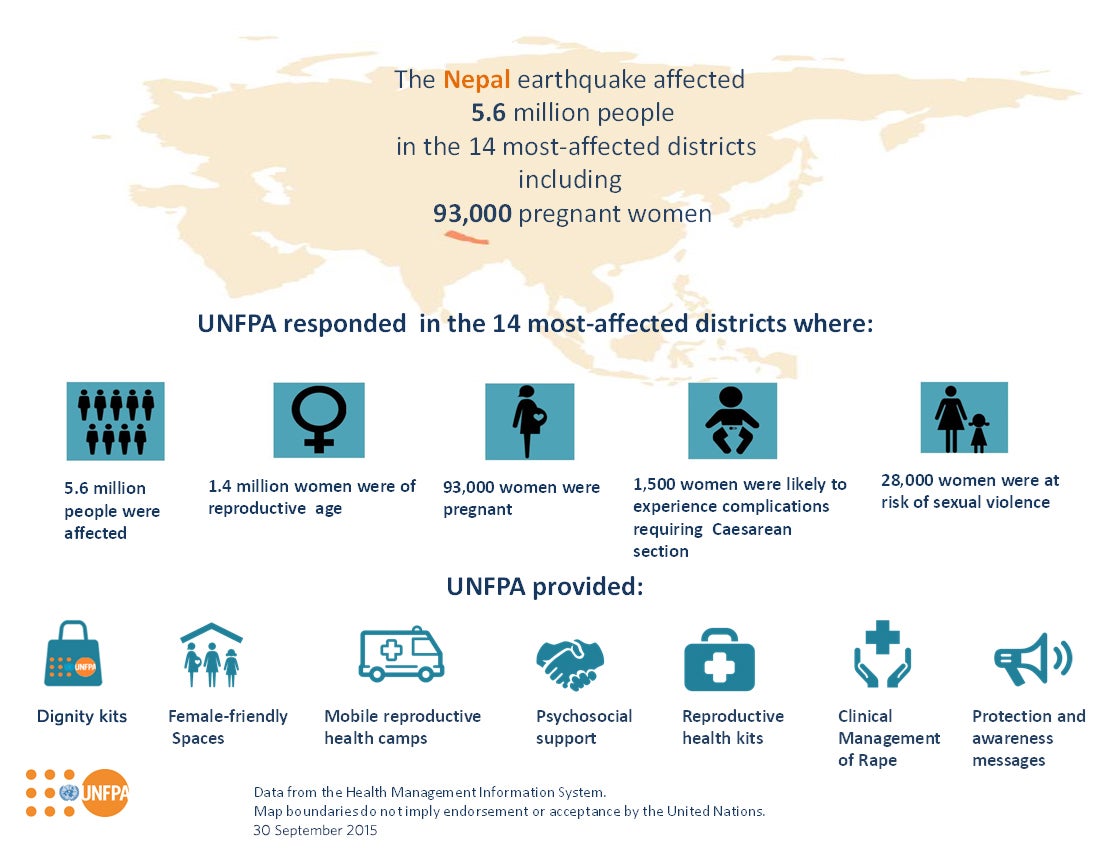 Related content
Resources
Regional Highlights After three months since the start of the pandemic, the West and Central Africa region has surpassed 50,000 confirmed cases of COVID-19. There have been  more  than  1,000  deaths,  a  mortality  rate  of 2.3  per  cent. Three  of  every  five  patients  ...
Resources
Regional Highlights All  countries  in  the  region  have  now  confirmed  COVID-19 cases  with  a  consistent  increase  in  infection  cases  and deaths including in some of the most fragile countries in the region such as Yemen, Somalia, Syria and Libya. People's resilience...
Resources
Regional Highlights With over 207,000 confirmed cases, India has seen a rapid rise and now has the highest number of COVID-19 cases in the Asia Pacific region. Iran, Bangladesh, Pakistan and Indonesia   continue   to   experience   a   rapid   increase   in confirmed cases....
Pages