Facing the Facts
Adolescent girls and contraception
February 2016
Publisher:
UNFPA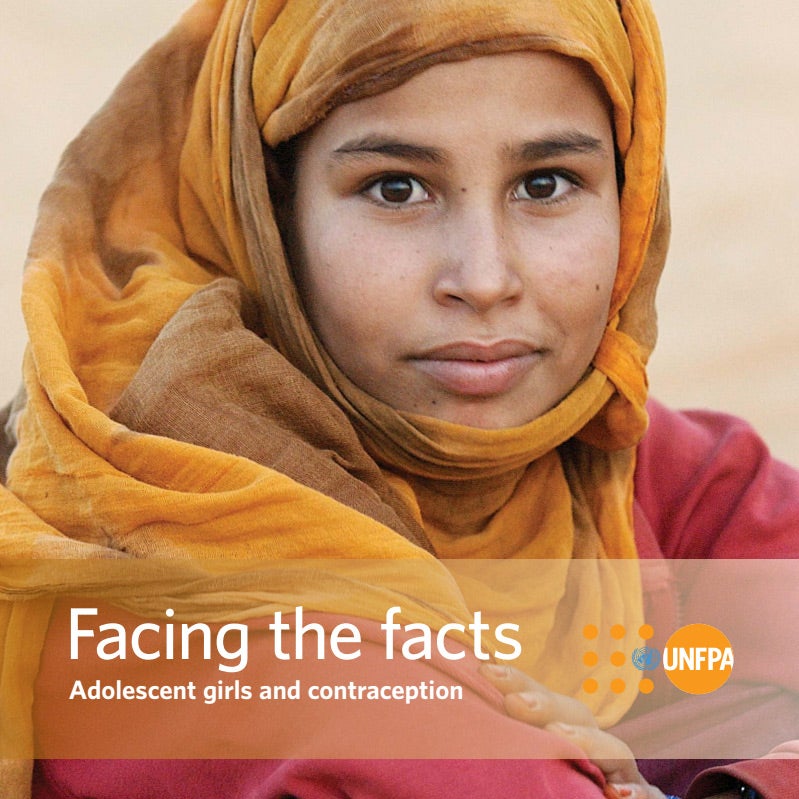 Related content
News
Arek Chuor, 32, expects to deliver her seventh child in September. It will be her last, she insists. A childhood polio infection has left her with impaired mobility, including a permanent limp. The challenges are only growing as she works for a living and cares for her six...
News
Helen Poni hopes her decision to not become a child bride and pursue a career inspires other girls.
News
A survivor of child marriage now runs Yemen's first-ever security business for women.
Pages