Facing the Facts
Adolescent girls and contraception
February 2016
Publisher:
UNFPA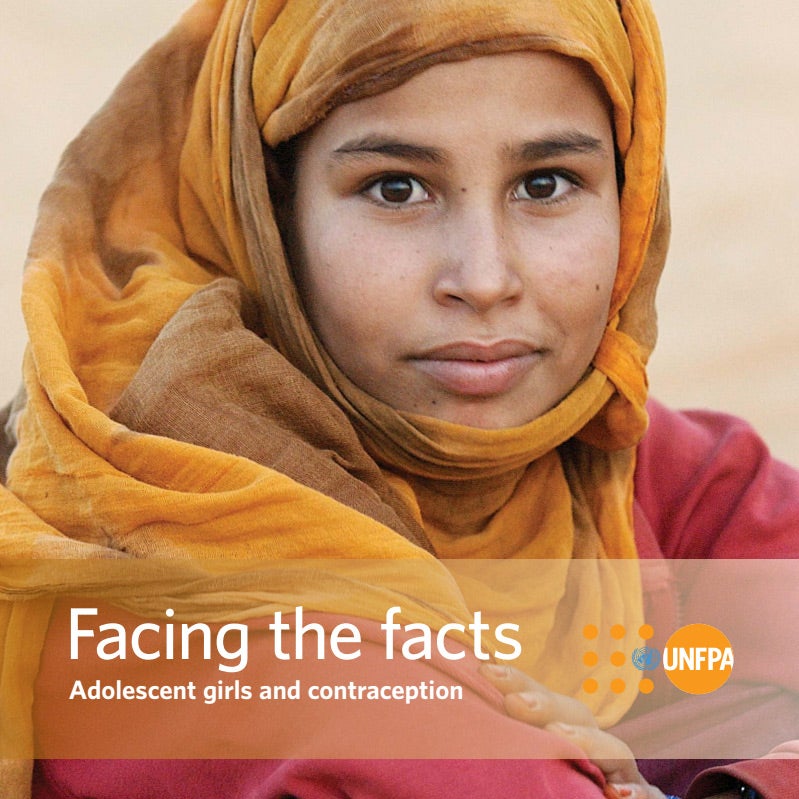 Related content
News
In Sierra Leone, 28 per cent of adolescent girls between ages 15 and 19 are pregnant or already mothers, according to a 2013 survey . 
News
Despite being internationally recognized as a human rights violation, some 200 million girls and women alive today have undergone FGM. Here's what you need to know.
News
This Valentine's Day, UNFPA is exploring what happens when girls are emboldened to say "I don't" to child marriage.
Pages