Facing the Facts
Adolescent girls and contraception
February 2016
Publisher:
UNFPA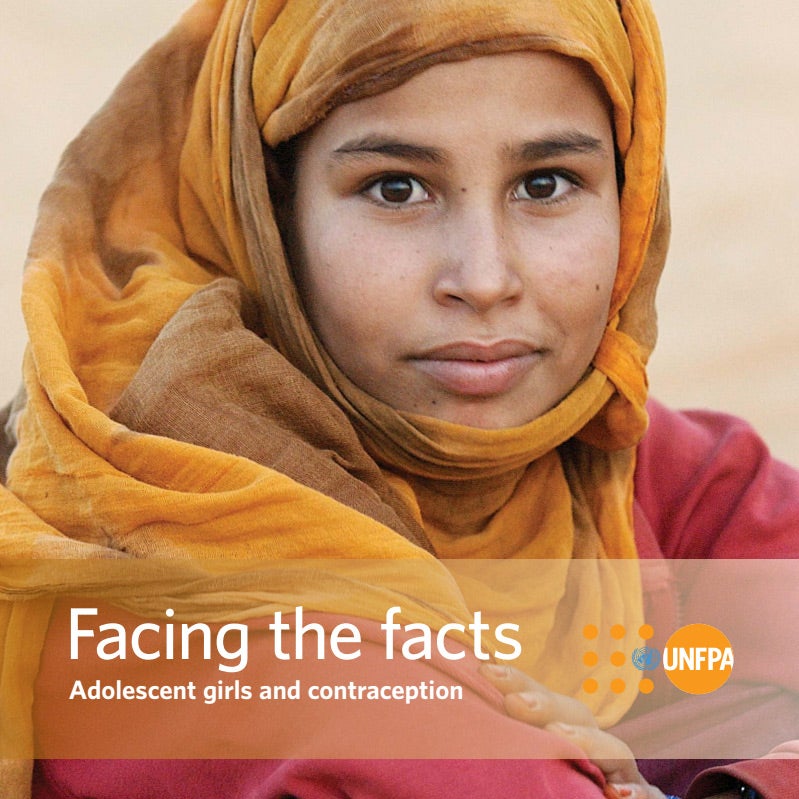 Related content
News
A new costing exercise calls for dramatic increases in spending on maternal health, family planning and to end harmful practices.
News
Arek Chuor, 32, expects to deliver her seventh child in September. It will be her last, she insists. A childhood polio infection has left her with impaired mobility, including a permanent limp.
News
Helen Poni hopes her decision to not become a child bride and pursue a career inspires other girls.
Pages