Facing the Facts
Adolescent girls and contraception
February 2016
Publisher:
UNFPA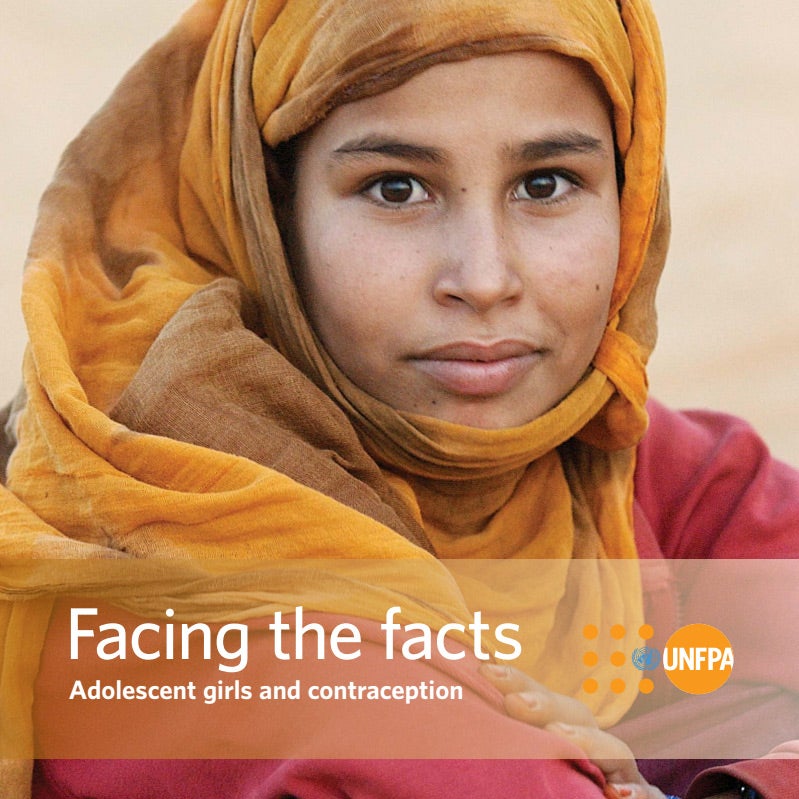 Related content
Resources
Through the Global Programme, we are accelerating action to end child marriage, and UNFPA and UNICEF are able to reach more girls. The Global Programme is leveraging investments to increase outreach and sustainability.
News
A new report from Eastern and Southern Africa links shame and misinformation around menstruation to gender discrimination, child marriage, exclusion, poverty, violence and untreated health problems.
News
At a women's centre in Iraq, a Syrian refugee gains the support she needs to avoid marriage, and the skills and experience to help others do the same.
Pages