Austria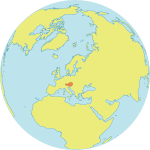 Maternal Mortality Ratio
5
Contraceptives prevalence rate
64
Population aged 10-24
15.4%
Youth secondary school enrollment
Related content
Jackie knows about heartbreak. She became pregnant in the ninth grade and was forced to leave school. Then, when her baby was nearly two years old, she suddenly fell sick. "I took her to the clinic. But when I came back, she was dead," Jackie told UNFPA.
Five years ago, people living with HIV could only receive HIV services and antiretroviral therapy (ARV) at Mzenga Health Centre in Malawi's Nkhata Bay district on Tuesdays.
This tool contains practical advice on implementing HIV and sexually transmitted infection (STI) programmes with transgender people. It is based on 2014 WHO recommendations for addressing HIV among key populations.
Pages