Austria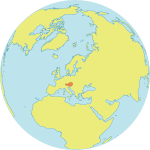 Maternal Mortality Ratio
5
Contraceptives prevalence rate
64
Population aged 10-24
15.4%
Youth secondary school enrollment
Related content
Universal access to reproductive health affects and is affected by many aspects of life.
Ugandan musicians promote condom use to save lives. Read more about this hit music video.
Even before the conflict in Ukraine, sexual and gender-based violence often went unreported due to stigma, fear of retribution, and lack of trust in legal, medical and social support systems. But the conflict has made things worse.
Pages