Kenya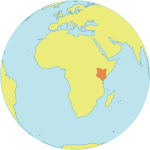 Maternal Mortality Ratio
342
Contraceptives prevalence rate
46
Population aged 10-24
33.4%
Youth secondary school enrollment
Related content
Regional Highlights As the COVID-19 pandemic accelerates globally, WHO urges countries to focus on 4 priorities: prevent amplifying events; empower people to protect themselves; focus on public health basics; and protect the vulnerable, including older people and those with...
Regional Highlights COVID-19 cases continue to be reported in all countries across the region, totalling over 800,000. The confirmed number of new cases has significantly reduced, with only 175,000 new cases reported during the month of August, down from June and July, when...
Regional Highlights The COVID-19 pandemic has hit Latin America and the Caribbean in a context of low growth, marked inequality and vulnerability, growing poverty and extreme poverty, weakening of social cohesion and increasing expressions of social discontent.  COVID-19 cases...
Pages