Kenya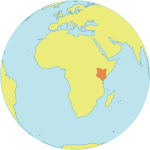 Maternal Mortality Ratio
342
Contraceptives prevalence rate
46
Population aged 10-24
33.4%
Youth secondary school enrollment
Related content
As of September 15, 2020, the Syrian Ministry of Health (MoH) has reported 3,654 COVID-19 cases across Syria: 2,602 active, 889 recoveries and 163 registered deaths. The first positive case was announced on 22 March 2020, with the first fatality reported on 29 March 2020....
Regional Situation With over 3.8 million confirmed cases, India has the highest number of COVID-19 cases in the region, and third globally. The pandemic continues to spread across Asia and the Pacific. India, Iran, Bangladesh, Pakistan, the Philippines and Indonesia continue...
Regional Highlights All countries in the region, except Turkmenistan, have officially reported COVID-19 cases. Armenia, Moldova and Belarus have been the most affected relative to their population size, with more than 14,700 confirmed cases per million population in Armenia....
Pages