Kenya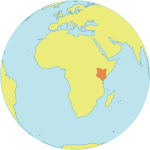 Maternal Mortality Ratio
342
Contraceptives prevalence rate
46
Population aged 10-24
33.4%
Youth secondary school enrollment
Related content
A month after the Beirut Port explosion, life remains uncertain for thousands of women and girls.
The 25th of August marked a tragic anniversary: three years since the mass influx of hundreds of thousands of Rohingya refugees into Bangladesh from neighbouring Myanmar.
Just as the COVID-19 pandemic was just reaching Afghanistan, flash floods, armed conflict and economic turmoil were leaving much of the country in need of humanitarian assistance.
Pages