Kenya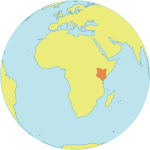 Maternal Mortality Ratio
342
Contraceptives prevalence rate
46
Population aged 10-24
33.4%
Youth secondary school enrollment
Related content
In response to the COVID-19 outbreak, UNFPA Pakistan has developed a comprehensive Strategic Response Framework, in line with the national response plan, aligned with UNFPA's global strategy and WHO's Operational Planning Guidelines.
Regional Highlights The COVID-19 pandemic has hit Latin America and the Caribbean in a context of low growth, marked inequality and vulnerability, growing poverty and extreme poverty, weakening of social cohesion and increasing expressions of social discontent.  COVID-19 cases...
The humanitarian crisis in Yemen remains the worst in the world; driven by five years of conflict and political instability. Humanitarian conditions continue to deteriorate, including internal displacement, famine, outbreaks of cholera and COVID-19. An estimated 24.1 million...
Pages