Belgium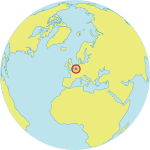 Maternal Mortality Ratio
5
Contraceptives prevalence rate
59
Population aged 10-24
17%
Youth secondary school enrollment
Related content
United Nations, New York – UNFPA, the United Nations Population Fund,  and UN Volunteers (UNV) have signed a Memorandum of Understanding reaffirming their long-standing development partnership.
NEW DELHI — India's recent decision to launch a national adolescent health strategy aimed at addressing the critical health concerns of adolescents in the country, indicates the Government's determination to put youth at the centre of its priorities.
While China is relaxing its one-child policy, Ethiopia, one of the most heavily populated countries in Africa, is moving in the opposite direction.
Pages