Belgium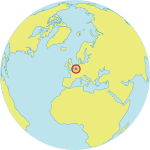 Maternal Mortality Ratio
5
Contraceptives prevalence rate
59
Population aged 10-24
17%
Youth secondary school enrollment
Related content
XESACMALJA, Guatemala - The tiny town of Xesacmalja, four hours west of the capital, Guatemala City, is nestled between pine forests and surrounded by streams. The streets are usually quiet in this poor Mayan village, but last November they were bustling with activity as elders...
UNITED NATIONS, New York – At midnight on 30 March, Myanmar conducted its first census in more than 30 years. The country has changed dramatically since the last census was held in 1983, with some areas seeing significant progress and others going underserved, yet it has been...
UNITED NATIONS, New York — A Catholic priest and a non-profit organization specializing in maternal health have been named the winners of the 2014 United Nations Population Award. The General Assembly established the award in 1981 to recognize outstanding achievement in the...
Pages